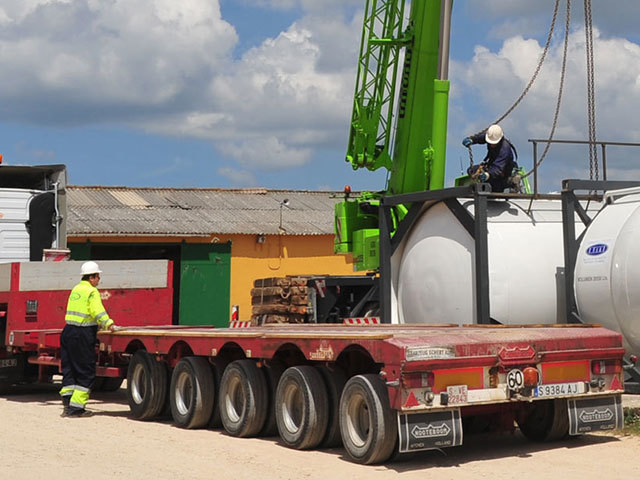 UK Oil & Gas Investments (UKOG) today revealed new analysis resulted in a threefold increase for its Horse Hill discovery.
"New petrophysical analysis by Nutech, incorporating the findings of the successful Horse Hill-1 (HH-1) flow test, demonstrates a threefold increase in calculated total oil in place (OIP) per square mile at the HH-1 well within the Upper Portland pay zone," a company spokesman said.
"As reported in May 2015 a total Horse Hill Portland P50 OIP of 21 million barrels ("MMbbl") was calculated utilising Nutech's petrophysical analyses. Nutech's May 2015 evaluation assigned a Portland OIP value of 7.7 MMbbl per square mile at the HH-1 well. Nutech's current evaluation upgrades the Portland OIP at HH-1 to 22.9 MMbbl per square mile."
The HH-1 well is located within onshore exploration Licence PEDL137, on the northern side of the Weald Basin near Gatwick Airport.
UKOG chief executive Stephen Sanderson said: "The record breaking flow test results and revised Nutech analysis gives us key new technical insight into the oil bearing Portland reservoir. More importantly than the simple increase in Portland oil in the ground, these learnings have significant positive implications for potential recovery factors and for future commercial viability. The economic potential of the Portland looks increasingly positive.
"The validation of Nutech's Kimmeridge evaluation by the flow tests also underscore the Company's expectation that significant volumes of oil lie in the ground within the licence and can be brought to the surface at commercial rates.
"We will work closely with Barton Willmore and others to ensure the necessary applications for regulatory consents are submitted. The granting of these permissions is the next key step to enable us to move the Horse Hill Portland and Kimmeridge projects forwards towards early monetisation.
"We look forward to the conclusion of the regulatory consent cycle and eagerly await the start of planned long term flow testing."