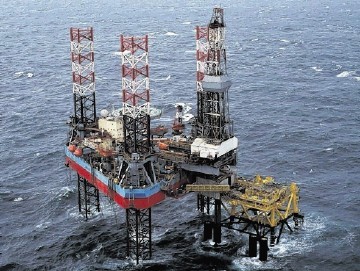 Ensco said it has sold a number of drilling rigs for scrap value.
The deal includes semi-subs, drillships and jack-ups, the company said.
It comes as Songa Offshore insisted it would continue using three of its rigs despite them currently being stacked.
According to Ensco's latest fleet status report, two 2004 built semi-submersible drilling rigs, the Ensco 6003 and Ensco 6004, have been sold for scrap value with the sale price in line with net book value of the rig.
The drilling contractor said it has also sold two jack-up drilling rigs.
Meanwhile, two DP3 Samsung drillships have been stacked in Spain.
The two drillships were built in 2010 and 2011.
Recommended for you

Offshore rig day rates could surge to $500,000