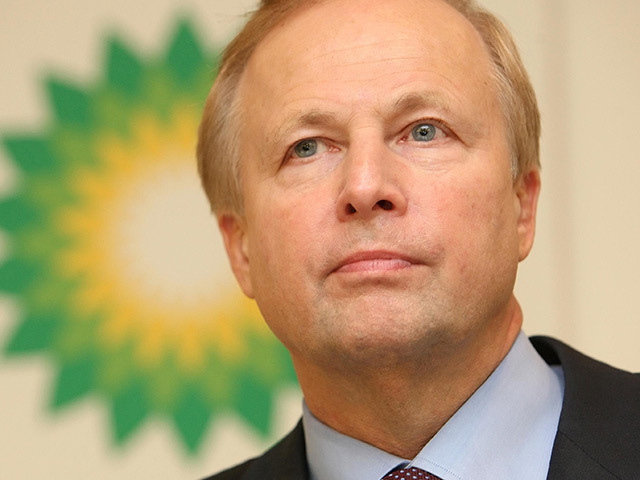 Oil giant BP said it is on track to deliver cost cuts that will "stick at any oil price" as it revealed a 44% plunge in profits due to the low price of oil and refining margins.
The group also confirmed it has "drawn a line" under liabilities for the fatal Deepwater Horzon tragedy which occurred six years ago.
BP booked a $5.2billion (£3.9billion) charge in the quarter linked to costs associated with the Gulf of Mexico oil spill. The total cost of the 2010 disaster in the Gulf of Mexico now stands at around $61.6billion.
BP boss Bob Dudley confirmed the company had slashed its costs by $7billion since its peak in 2014 in an effort that included "aggressively" cutting how much it spent on suppliers.
He said BP is expecting upstream cash costs to be 30% lower – down $4billion in 2017 compared to 2014.
He said: "Our production costs are now top quartile and we estimate 75% of these reductions can stick no matter the oil price.
"We have achieved a lot but we are deeply determined to do more."
He said despite cuts to costs and capex, the firm expects to add 800,000 barrels of oil production per day by 2020.
Part of this will come from two major North Sea projects.
He said: "We have installed the remaining modules on Clair Ridge the North Sea. The Glen Lyon FPSO is now on station in the Schiehallion field west of Shetland. The remaining barrels are expected to move into construction phase by 2017 or early 2018. We have a long list of projects we will sanction in the next 18 months or so."
This list includes the Mad Dog field extension in the Gulf of Mexico and projects in Trinidad and Angola.
The amount BP plans to invest in projects this year is $17billion – a 35% reduction since 2014, while capex next year is expected to be up to a further $2billion less.
Mr Dudley said investment decisions are now based on a "strict capital discipline process that is informing the choices we make are the right ones".
Mr Dudley would not be drawn on rumours the firm planned to sell some UK storage terminals in an effort to reach its $5billion divestment target.
He said: "So far this year we have closed $1.9billion of divestments, 90% in those have been in the downstream.
"Divestments are not a smooth quarter on quarter process.
"The sale possibly of storage terminals in the UK – I would say we are going to look at a lot of options.
"We are confident we will be in the $3-5billion range this year. We have a lot of different talks going on.
"We have got them all over the world in fact.
"We are not going to over do it on divestments after $75billion now done, but we will always look for good options if there is value there."
He added that BP's acquisition in a stake Maersk's North Sea Culzean field in May was an example of a "bolt-on" that the firm would look at – but only if the price is right.
"Right now there is unrealistic expectations," he said. "There is a higher price built into what many people are asking for the sale of their assets. We are not just going to bite."
Mr Dudley said the company would be able to deliver all its objectives next year if oil prices stay around the $50 to $55 a barrel mark next year.
Bernard Looney, chief executive upstream for BP, said it was "early" to be discussing the effects on the company's cost cutting measures when oil prices rise.
"We have been focusing very, very hard on the sustainable balance of our cost reduction programme," he said.
"We estimate around 3/4 of the cost savings we have had to do across the business are sustainable.
"About 25% are subject to market rates – we expect to see some pressure on that 25% if and when prices recover.
"It is very early to be having that conversation about price recovery, quite frankly. We have a lot more to do.
"We are looking at how we get costs back to levels when they are last at this price range in 2005."
He said the firm has only been able to "scratch the surface" of cost reductions delivered through "digitisation and data".
"Ideas are coming thorough each and every day. The industry as a whole is to continue to work together to lower the total cost of doing business in our industry. Rates is is an important element of that. But the far more important element is looking at the entirety of the pie to see what we can do to drive the cost structure down."
BP's slump in underlying replacement cost profit, the benchmark industry measure, was $720 million (£549 million) in the second quarter.
On a non-underlying basis, losses for the second quarter narrowed to $2.2billion from $6.2billion in the same quarter last year. For the first half of the year, underlying profits came in at $1.2 billion compared with $3.8billion last year.
Recommended for you
X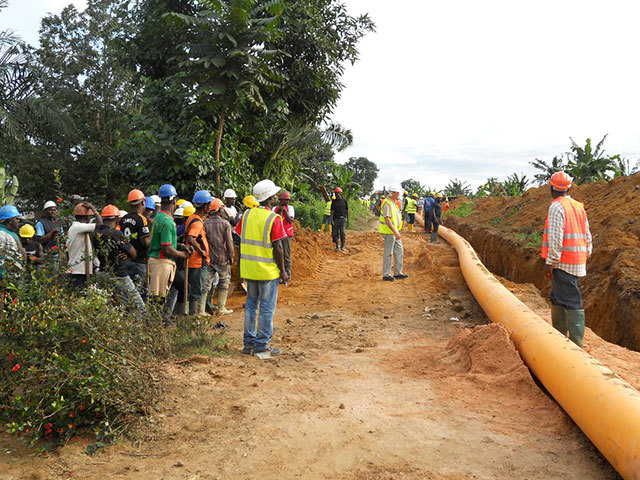 Cameroon project pays out for Victoria Oil & Gas