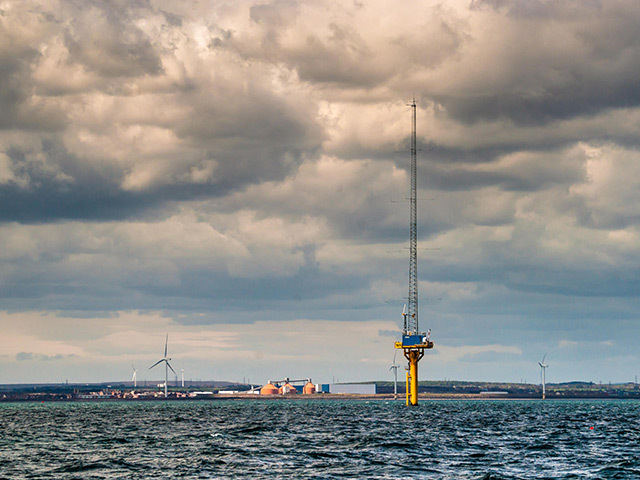 The new chairman of Independent Oil and Gas (IOG) has said the firm's bold North Sea plans and the sector's response to the downturn had convinced him to take on the role.
David Peattie, who is expected to help support IOG's mergers and acquisitions strategy, said there were "all sorts of opportunities" in the UK North Sea.
"There has been a positive response from the supply chain in terms of reduced costs, risk sharing and flexibility," said Mr Peattie, who spent more than 30 years of his career at BP.
"Secondly, the OGA (Oil and Gas Authority) has got some really good people who are thinking outside the box.
"Also, the Treasury is doing what it can by reversing the tax changes from 2011.
"So I'm not as gloomy as everyone else seems to be – I'm just not a pessimist. You just need to select the right projects that can survive at 40 to 50 dollars a barrel."
Mr Peattie takes over the chairmanship of IOG after leaving the chief executive post at Fairfield Energy, a company with contrasting priorities.
Fairfield is focusing on decommissioning its Dunlin assets after selling its 25% stake in the Clipper South field to Ineos, whereas IOG is firmly committed to exploration, a strategy which helped get Mr Peattie on board.
At present, IOG is engaged in drilling an appraisal well on its 100%-owned Skipper licence 87 miles south-east of Shetland, with the results expected mid-August.
In June, IOG took its share in the Blythe field from 50% to 100% after buying Alpha Petroleum Resources's share.
And that same month it agreed to take over southern North Sea assets from Verus Petroleum in a £5million deal which would more than double its oil and gas reserves
Mr Peattie said: "I was attracted by the exciting assets but also by the people. IOG has a really first class team. The assets speak for themselves and what the team has done in getting 100% ownership of its licences is fantastic. It means there is no partner drag so we can have full control.
"Also, the company is fully funded through to 2018 by London Oil and Gas."
Mr Peattie also said IOG was focused on its current portfolio, but would not rule out future partnerships with other firms.
He said: "We could partner with other people on projects to share the risks. There is potential to take minority stakes or non-operating positions, or we could buy some production.
"What we're not looking to do is take on a big exploration risk – that would not fit, though the North Sea is pretty well explored by now. We'll focus on pools like Skipper."
Recommended for you

'Pivotal' work on Western Isles FPSO is happy landing for Apollo