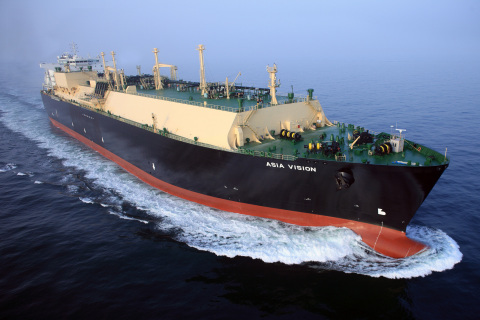 Chevron couldn't have won a more emphatic victory in its long-running Ecuadorian pollution case than Monday's ruling by the U.S. Court of Appeals in New York. A three-judge panel unanimously affirmed a trial court's determination that, in 2011, the lead attorney for some 30,000 Ecuadorians had won a $9.5 billion judgment against Chevron by means of bribery, coercion, and fraud.
The energy company will probably leverage the ruling as part of its continuing effort to avoid paying a dime on the verdict. Chevron lacks any property or assets in Ecuador, so it simply refused to pay the plaintiffs there. The Ecuadorians, meanwhile, have sought to enforce their award in Canada, where Chevron subsidiaries do have assets. Opposing enforcement there, Chevron will now cite the U.S. appeals court opinion as support for its argument that the Ecuadorian case was so shot through with fraud that it doesn't deserve respect anywhere.
It's a devilishly complicated fight—and "must be among the most extensively chronicled in the history of the American federal judiciary," wrote U.S. Circuit Judge Amalya Kearse. The litigation, over decades-old contamination by Texaco Inc. in the Amazon, began in New York 23 years ago, shifted to Ecuador in 2003, and has continued to bubble and boil since then.
Kearse stressed in a 127-page opinion that the American plaintiffs' attorney, Steven Donziger of New York, had failed in his appeal to challenge the sufficiency of evidence supporting copious findings that he and his clients violated the Racketeer Influenced and Corrupt Organizations Act (RICO). These factual findings—contained in a U.S. district judge's ruling in 2014—include that Donziger and his Ecuadorian legal team offered evidence of pollution they knew was fabricated, coerced an Ecuadorian judge, and even ghostwrote large portions of the 188-page Ecuadorian trial ruling against Chevron, which acquired Texaco in 2001.
"The ends do not justify the means," Kearse wrote, quoting the trial judge. "There is no 'Robin Hood' defense to illegal and wrongful conduct. And the defendants' 'this-is-the-way-it-is-done-in-Ecuador' excuses—actually a remarkable insult to the people of Ecuador—do not help them."
As for Donziger's objection that U.S. courts would violate "principles of international comity" by second-guessing the Ecuadorian judiciary, Kearse noted that the appeals courts in the South American nation had expressly said that the corruption allegations should get sorted out by American judges.
"This decision, which is consistent with the findings of numerous judicial officers in the U.S. and South America, leaves no doubt that the Ecuadorian judgment against Chevron is the illegitimate and unenforceable product of misconduct," R. Hewitt Pate, Chevron's general counsel, said in an e-mailed statement. "Chevron is pleased that the truth has prevailed over fraud and corruption."
Deepak Gupta, Donziger's appellate lawyer, countered: "Today's decision is unprecedented in American law. Never before has a U.S. court allowed someone who lost a case in another country to come to the U.S. to attack a foreign court's damages award. The decision hands well-heeled corporations a template for avoiding legal accountability anywhere in the world." Gupta added: "We will be exploring all available options for further review." A challenge to the U.S. Supreme Court would be one likely possibility, or a request for rehearing before a larger group of appellate judges.
"We are shocked by this decision," Karen Hinton, spokeswoman for the Ecuadorian plaintiffs, said via e-mail. "As disappointed as we are, this ruling will not deter the Ecuadorians, their lawyers and their supporters from aggressively seeking justice in Canada and in other countries where litigation is underway to seize Chevron assets."
The legal fight, in other words, is nowhere near an end.
Recommended for you

Chevron CEO defends record profits as 'modest return' over time