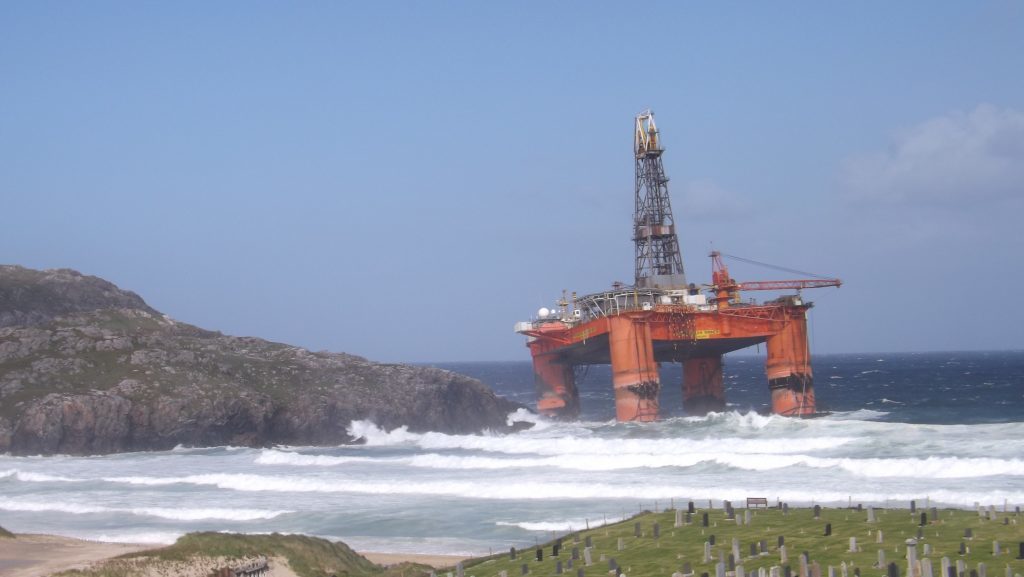 A community group on the Isle of Lewis has challenged Transocean representatives to face questions from the public about its stricken rig next week.
Carloway Community Association (CCA) said its members and local residents were concerned about the damage the Transocean Winner could do to the environment.
The CCA has arranged a meeting on Monday at 7:30pm at the Carloway Community Centre for people to express their views to the company, should it accept the invitation.
Smit salvage, HM Coastguard, Police Scotland and elected members have also been invited, the CCA said in a statement.
CCA chairman Don Mackay said: "The local residents of Dalmore, and the larger Carloway community that we represent, are right to be hugely concerned about the potential environmental impact of this disaster.
"While we are thankful that no lives have been lost we have the real worry that some 280 tonnes of diesel fuel stored aboard this rig is polluting our beaches and shores, and destroying the local marine environment.
"It is imperative that the owners and salvors remove this rig from our shores as soon as possible, and take appropriate measures to avoid further fuel spillage.
"We do not know whether a dedicated Lewis based Coastguard tug such could have averted this particular disaster, but without such vessels on standby this island will always be vulnerable to passing vessels who fall into difficulties, and potentially leave us with devastating marine pollution."
The semi-submersible rig ran aground on the western side of Lewis on Monday after a towline linking it to a tug snapped during a storm.
Transocean Winner is thought to have leaked more than 50,000 litres of diesel fuel, while bad weather conditions have impeded the salvage operation.