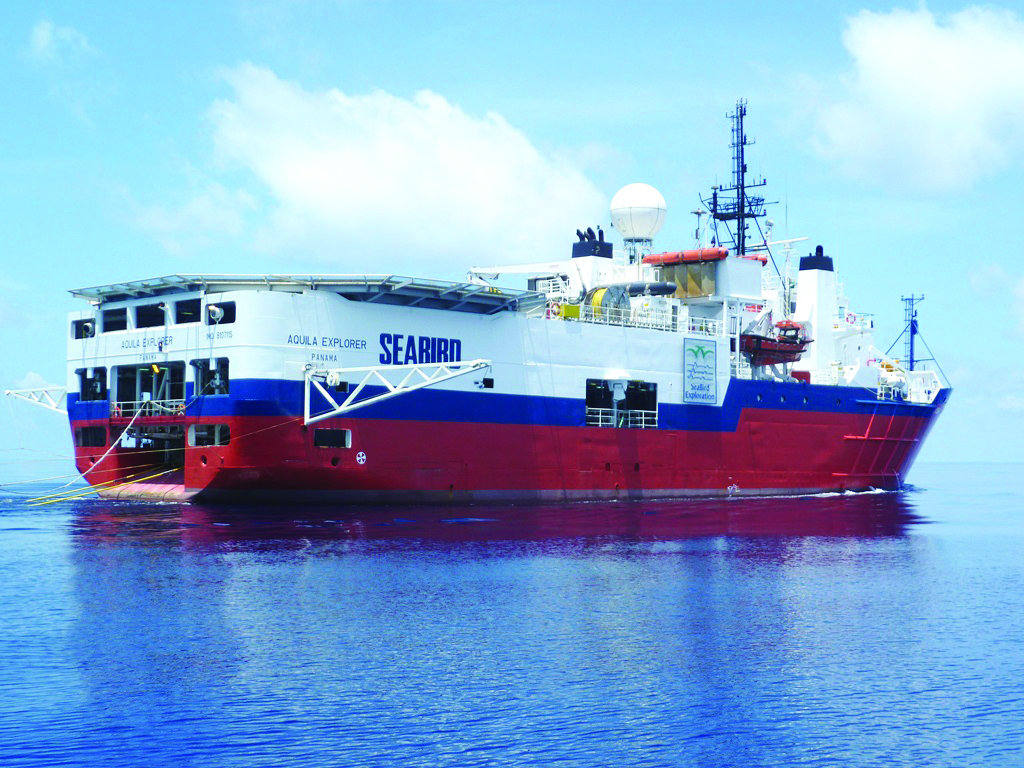 Seabird Exploration today said it was continuing to battle a depressed market for seismic activity.
The company recorded $22.2million in turnover for the second quarter – a 14% decrease on the previous quarter.
"The second quarter of 2016 was challenging with weak seismic market demand. Timing of a sustained market recovery is still highly uncertain," a company statement read.
Vessel utilization for the second quarter of 2016 was 82%, down from 90.3% in the first quarter.
The company signed two new contracts during the quarter, including one for source work in the North Sea and one 2D survey in the North West Europe region, representing approximately four vessel months in total.
Despite the recent deals, work Europe, Africa and the Middle East (EAME) accounts for just 4% of the firm's second quarter results or $900,000.
The company said an uncertain marketplace would force it to review its fleet and cost levels.
"Global seismic demand continued to be weak in the second quarter. Oil industry exploration spending is anticipated to remain depressed for the foreseeable future and this is likely to continue to negatively impact seismic activity," a statement said.
"The Mexico Gigante project is expected to be completed during the third quarter of 2016, with three vessels employed on the project in that reporting period. The remaining active fleet is currently employed in the North West Europe region. The company is reviewing a number of survey opportunities for quarter four of 2016 as well as fiscal 2017. However, the current market uncertainty makes it difficult to predict the level of contract coverage that is possible to obtain beyond the company's firm backlog. Consequently, the company is reviewing its fleet capacity and other measures to further reduce its operating cost level. This may include stacking of additional vessels and further fleet reduction."
Recommended for you

Subsea7 wins decom work for Shell's Flu FPSO