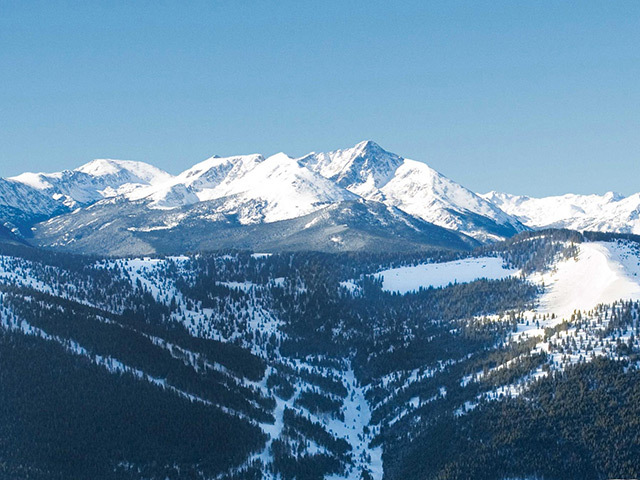 Oil and natural gas explorers from Anadarko Petroleum Corp. to Synergy Resources Corp. have escaped a vote in Colorado that would have limited drilling and threatened to halt about $10 billion worth of oil and natural gas production a year.
A proposal known as Initiative 78, which would have restricted drilling near homes, fell about 21,000 valid signatures short of the total needed to qualify for a ballot vote, based on a projection in a statement from Colorado Secretary of State Wayne Williams. A measure allowing local governments to ban fracking also failed to attract enough valid signatures. Synergy, a Colorado oil and gas explorer, rose the most in more than seven months on the failed ballot initiatives.
The measures had threatened to wipe out oil and gas drilling in Colorado, the sixth-largest gas producer among U.S. states, according to a Bloomberg Intelligence analysis. Initiative 78 alone could have barred drilling across 90 percent of the state, where explorers extracted about $10 billion worth of oil and gas last year, the report showed.
Energy explorers would've left Colorado "in droves if voters ever approved ballot initiative 78," Bloomberg Intelligence analysts Rob Barnett, Bernard Chen and Vincent Piazza said in the analysis on Monday. Drillers Anadarko, Encana Corp., Noble Energy Inc., PDC Energy Inc. and Whiting Petroleum Corp. account for about 70 percent of the state's output, they said.
Synergy, based in Denver, gained 3.9 percent to $6.92 at the close in New York, after climbing as much as 12 percent, the most intraday since Jan. 14. Anadarko, Encana and PDC Energy were also up. Synergy was the most exposed of all explorers to the measures, John Freeman, an analyst at Raymond James, wrote in an e-mail.
"This announcement today is a positive in that it removes a potential overhang in operations throughout the state," analysts at Wunderlich Securities wrote Monday in a note to investors. "While these have been considered long shots, the fact is that they still were potentially crippling issues."
Colorado's Williams said in his statement that a petition section related to Initiative No. 78 "contains several potentially forged signature lines" and that the department referred the section to the attorney general's office for investigation.
Food & Water Watch, one of the groups that helped gather signatures, called it an uphill battle.
"We were outspent 35:1 by oil industry opponents and faced an unprecedented effort to keep the measures off the ballot," Laurie Petrie, the group's Rocky Mountain director, said in a statement. "The enthusiasm of this citizen-led effort has not been dampened and we will continue to fight to protect the health of Coloradans, and the natural beauty of our state, from fracking."
The initiatives' backers could challenge the exclusion, but "an appeal would appear to be futile," David Tameron, a Denver-based analyst for Wells Fargo said in research published Monday.
"Our fellow Coloradans recognize the strong regulatory structure already in place and the disastrous impacts these measures would've had on our state," Robin Olsen, a spokeswoman for Anadarko's Rockies division, said Monday by e-mail.