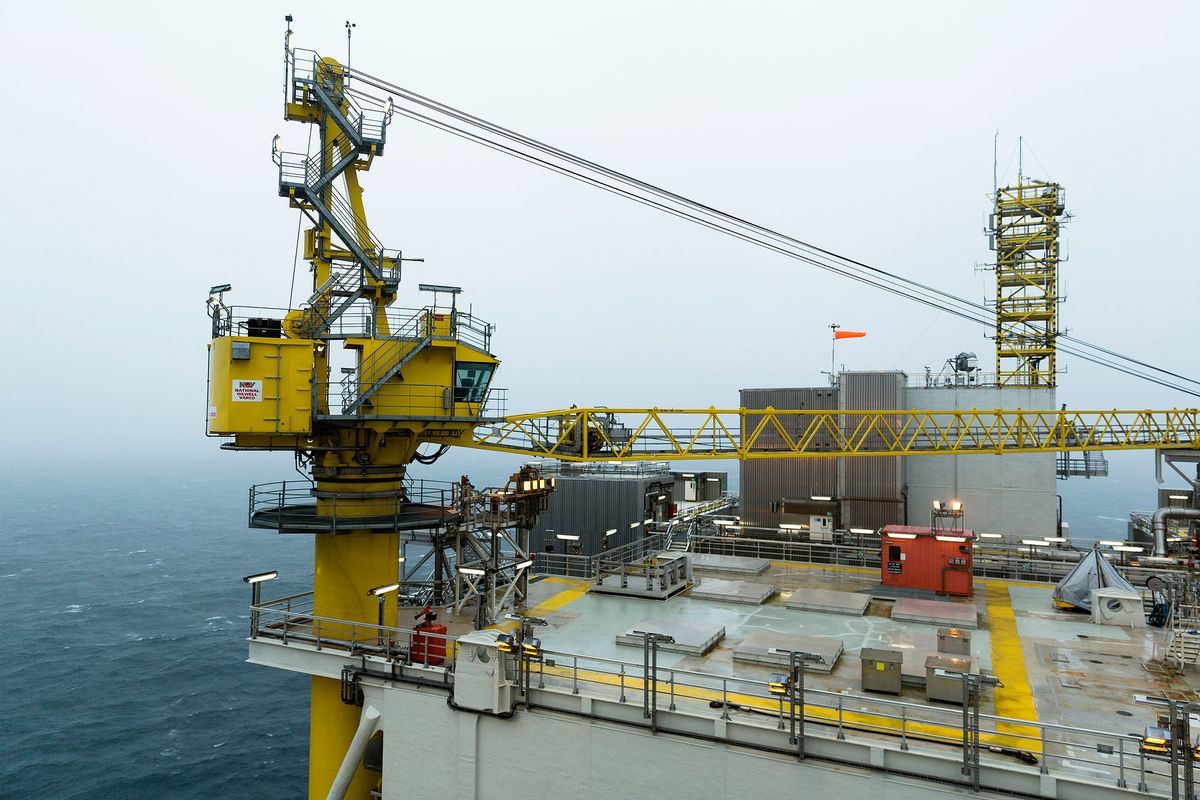 Norway's $900 billion sovereign wealth fund, the world's biggest, excluded Duke Energy Corp. and some units from its investments because of a risk of "severe environmental damage."
The executive board of Norges Bank, which oversees the fund, decided to exclude the largest U.S. utility owner by market value and its wholly-owned subsidiaries Duke Energy Carolinas LLC, Duke Energy Progress LLC, and Progress Energy Inc. after an April 5 recommendation from its Ethics Council, Norges Bank Investment Management said in a statement on Wednesday.
"For many years, these companies have among other things repeatedly discharged environmentally harmful substances from a large number of ash basins at coal-fired power plants in North Carolina," the Ethics Council said in a separate statement. While court rulings have ordered the removal or sealing of the basins, the planned measures won't be fully implemented for another 10 to 15 years, it said.
The fund owned a $304 million stake in Duke at the end of 2015, or 0.62 percent, according to NBIM's website. The fund also held bonds in Duke and the three subsidiaries valued at $245 million at the end of last year. It always exits investments before announcing exclusions, Norges Bank spokesman Runar Malkenes said, declining to provide details on sale dates or prices.
Action Signaled
"Norges Bank has been signaling this action for some time, so while we are disappointed, we are not surprised by their decision," Duke said in an e-mailed statement. "It is unfortunate that Norges Bank did not consider Duke Energy's proactive actions to enhance our environmental stewardship and close ash basins across our jurisdictions."
Norway's fund excludes companies based on ethical rules including human rights, some weapons production, environmental risk and tobacco production. It has dropped more than 60 companies after recommendations from the council, most recently oil explorers Cairn Energy Plc and Kosmos Energy Ltd. amid concerns over their activities in Western Sahara.
The fund also started excluding some coal producers and coal-consuming utilities this year, dumping more than 50 companies earlier this year and announcing more exclusions to come based on those criteria.
The North Carolina Department of Environmental Quality said in a proposal in May that Duke must dig up and close coal-ash pits at eight sites by 2019 and at 25 locations by 2024. In July, North Carolina Governor Pat McCrory (R) signed a law that gives the power company more time to submit closure plans for coal ash impoundments and allows certain "low risk" ponds to be capped in place.
Recommended for you
X

Jeremy Corbyn's energy polices naive and short-sighted, says Labour-backing GMB