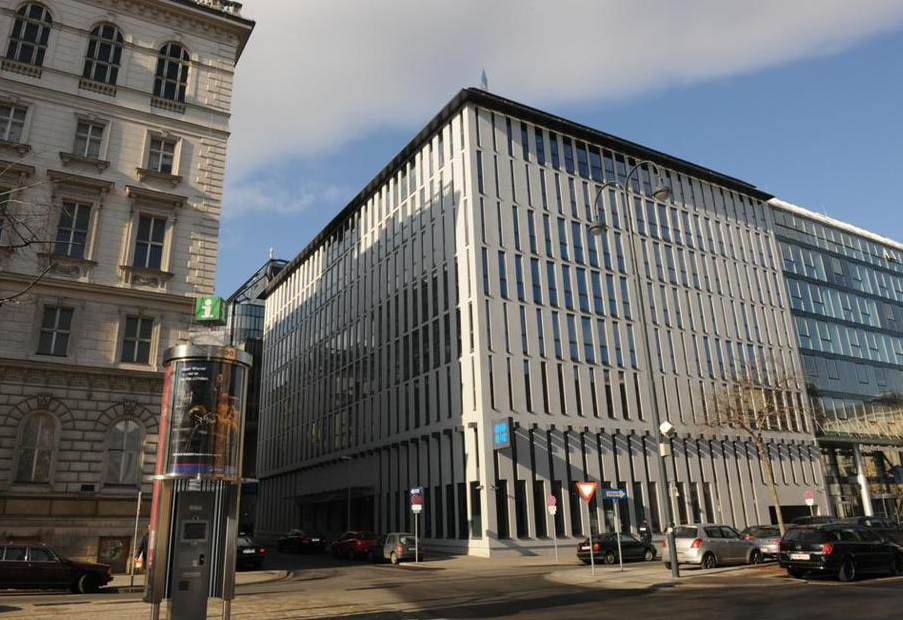 OPEC flipped its forecasts for rival supplies in 2017, predicting an increase in output from outside the group instead of a decline, the latest sign that the global surplus is persisting.
Production from outside the Organization of Petroleum Exporting Countries will grow by 200,000 barrels a day next year, according to the group, which a month ago had projected a drop of 150,000 a day. The gain is driven by the startup of the Kashagan oil field in Kazakhstan. That means the organization's total output of 33.24 million barrels a day in August was 757,000 a day higher than the average amount the world will need from OPEC in 2017.
"For 2017, non-OPEC supply growth has also been revised up," the organization's Vienna-based research department said in its monthly market report. "This is mostly due to new production from Kashagan next year."
Oil climbed above $50 a barrel last week on speculation that OPEC may reach an accord on output levels with competitors such as Russia at informal talks scheduled in Algeria later this month. Prices have since retreated amid doubts that any agreement will mean a reduction of supplies as long as producers are resolved to defend their share of world markets.
To read about possible outcomes of the Algiers talks, click here.
Stockpiles in developed nations remained 341 million barrels above their five-year average in July, OPEC estimated. The surplus is poised to diminish in the coming months as a result of surprisingly strong demand in major consuming nations, according to the report.
"This, along with a potentially improving oil supply picture, would contribute to a reduction in the imbalance of market fundamentals," it said.
Still, the report indicates that the market will continue to be defined by abundant supply in 2017. As a result of OPEC's increased projections for rival output, the group cut estimates for the volume of crude it will need to provide next year, by 500,000 barrels a day to 32.5 million a day.
Representatives of producing nations held a flurry of meetings last week ahead of their gathering in Algiers, with Saudi Arabia's influential Deputy Crown Prince Mohammed bin Salman meeting with Russia President Vladimir Putin on Sept. 4, and OPEC's Secretary-General Mohammed Barkindo speaking with Saudi and Algerian ministers on Friday.
Kashagan Boost
OPEC pumped 33.24 million barrels a day in August, according to external sources compiled by the organization. Output was 23,100 barrels a day lower than July, as a result of declines in Libya, Nigeria and Venezuela.
OPEC's revised outlook for Kazakhstan's long-delayed Kashagan project follows a similar change made by the International Energy Agency, the adviser to oil-consuming nations, in its report a month ago. The startup of the field by a consortium including Total SA and Eni SpA dragged on for more than a decade, prolonged by the need to build remote islands to support drilling equipment. U.S. output is still projected to decline next year by 170,000 barrels a day.
The organization kept its estimates for world oil demand unchanged, forecasting that consumption will increase by 1.15 million barrels a day next year to average 95.42 million a day, driven by growth in India, China and the U.S.
Recommended for you

Oil pushes higher as traders weigh omicron risks, OPEC+ meeting