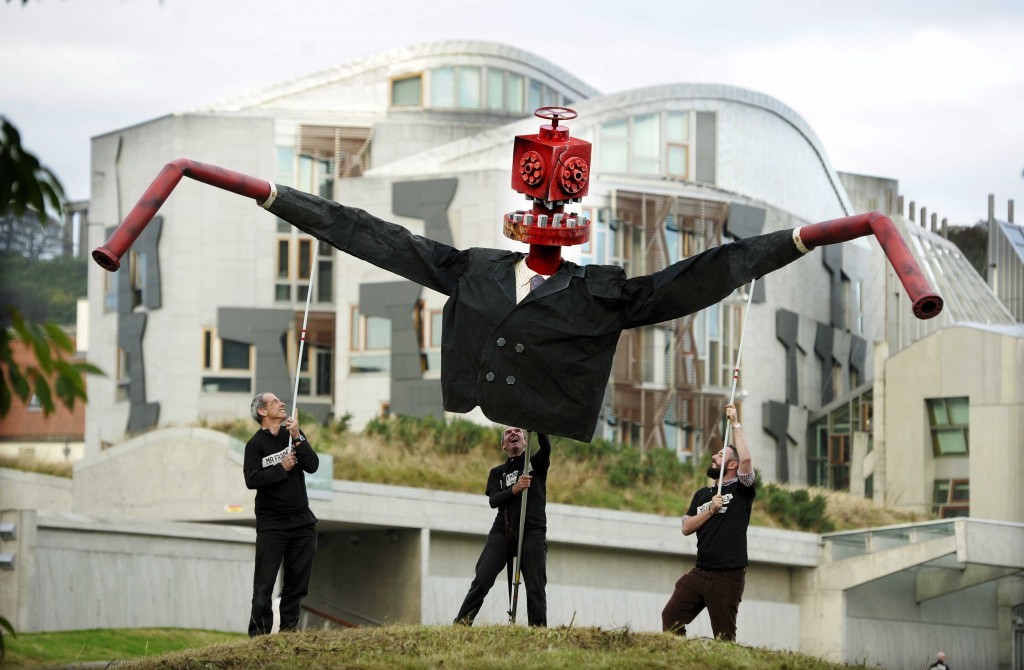 A former chief executive of Dana Petroleum has called on the Scottish Government to add fracking to its energy mix to fill a future gap in supply.
Dr Stuart Paton has called for a sensible agreement between developers, government and local communities.
The Scottish Government is currently carrying out a moratorium on fracking in the country.
In Dr Paton's paper, for the think tank Reform Scotland, he claims after the decommissioning of two Scottish nuclear power stations that the country will not have 'base load' capacity.
He goes on to say he believes unconventional gas development, particularly in Central Scotland, from shale and coal bed methane and new build nuclear capacity, would help fill this gap in supply.
Dr Paton said: "It is clear to the overwhelming majority of scientists and the vast majority of the public that human caused global warming is taking place and that the response to the threat requires a global effort.
"From a Scottish perspective, the Holyrood government has been activist in laying out an energy policy. However, there are a number of contradictions in that policy. The Scottish Government has a commitment to zero emissions from electricity generation by 2020, yet an outright rejection of nuclear power and continued support for a coal power station at Longannet.
"The government shows unbridled support for the offshore oil and gas industry, but not onshore unconventionals.
"At present, the problem of base load capacity is satisfied by nuclear capacity, fossil fuel generation and imports. Therefore, without new, non wind reliant, generation capacity, Scotland will not have base load capacity. The development of new nuclear or unconventional gas provides potential local supply as discussed further below.
"There is significant potential for unconventional oil and gas development in Central Scotland in shale oil and gas and coal bed methane. INEOS, who own the Grangemouth refinery and petrochemical's complex have acquired interests in Central Scotland demonstrating the potential in this area."
Commenting on the Scottish Government's current approach to unconventional gas extraction, Dr Paton concludes that opposition to developing fossil fuel resources is:
"Not a logical objection for the Scottish government given its support of the offshore industry. The key concerns are around aquifer influx from drilling, methane leaking and seismicity. However, the key issues onshore can be managed with a robust regulator such as is present offshore.
"Further, the areas with potential lie in formerly industrial and coal mining areas. In principle, there must be a basis for agreement which makes sense for local communities, developers and government to allow unconventional exploration and thereafter development to take place."
The Scottish Conservatives have claimed Dr Paton's analysis is further evidence of the need for a rethink of the Scottish Government's policy on fracking.