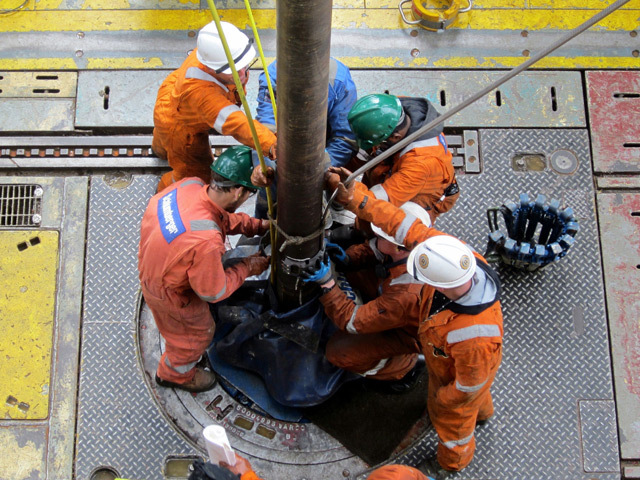 Oil majors are getting the economics of exploration right after taking the crude price downturn by the horns, a new report said.
Wood Mackenzie said companies moved quickly to improve weak exploration returns in 2015, making steep cuts to spending and being more selective about the prospects they chase.
An analyst from Wood Mackenzie also said three out of every four discoveries in the period covered by the study were gas deposits, not oil.
The future will "become steadily more gassy", said Andrew Latham, vice president of exploration research.
The report, Exploration Benchmarking – Majors 2006-2015, said majors spent $169billion on hunting for new assets, adding 72billion barrels of oil equivalent to their reserves in the process, though returns were not optimal.
Mr Latham said the amount spent on exploration in 2015 was 50% lower than in the previous year, with outlay per well drilled falling to 2008 levels.
Furthermore, unconventional energy is becoming more important to majors, soaking up 15% of exploration budgets.
"The majors have changed the way they approach exploration, leading to improved returns, even at lower prices," Mr Latham said.
"The new economics of exploration mean that rather than pursuing high-cost, high-risk exploration strategies − elephant hunting in the Arctic, for example − the majors have become more conscious of costs.
"Smaller budgets have required them to choose only their best prospects for drilling, including more wells close to existing fields. The industry now has in prospect a different – and potentially more profitable – future."
Recommended for you

Overcoming the curse of Big Oil