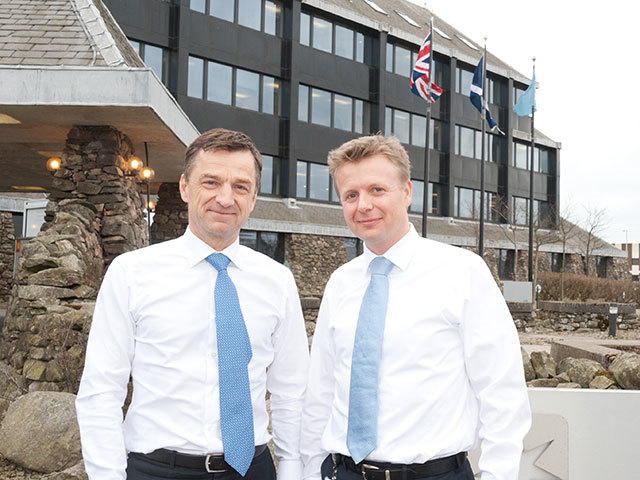 Jakob Bo Thomasen has left Maersk after the company confirmed a group split.
Thomasen spent 27 years with the firm – the last seven were as Maersk Oil chief executive.
"Under Jakob Thomasen's leadership, Maersk Oil has turned its Incident-Free mindset into results and simultaneously transformed the company to become a scalable, global organisation. During Jakob's more than 27 years with the Maersk Group, he has delivered on the project portfolio of Maersk Oil and coupled commercial and external orientation with technical reputation. We thank Jakob for his strong contributions to Maersk Oil as well as the wider Group during his 7-years long tenure as a member of the Executive Board and we wish him the very best," says Michael Pram Rasmussen, chairman of the Board.
Grethn Waktins will replace him as chief executive of Maersk Oil.
"Gretchen most recently served 2.5 years as Chief Operating Officer and a member of Maersk Oil's Executive Team. During her COO tenure, she has proven her ability to drive change and operational excellence in Maersk Oil's portfolio. Gretchen is well-placed and prepared to lead Maersk Oil into the next strategic phase of materialising the sanctioned projects, substantiating Maersk Oil's position as a leading company in the North Sea and optimizing the economic value and profitability of the current portfolio.
"I very much look forward to a close cooperation and partnership with Gretchen to see Maersk Oil through the current challenging times in our industry," says Claus V. Hemmingsen, group vice CEO in A.P. Møller – Mærsk A/S.
To read how and why the firm decided to split up the divisions click here.
Recommended for you

Nigerian companies team up on gas network plan in Lagos