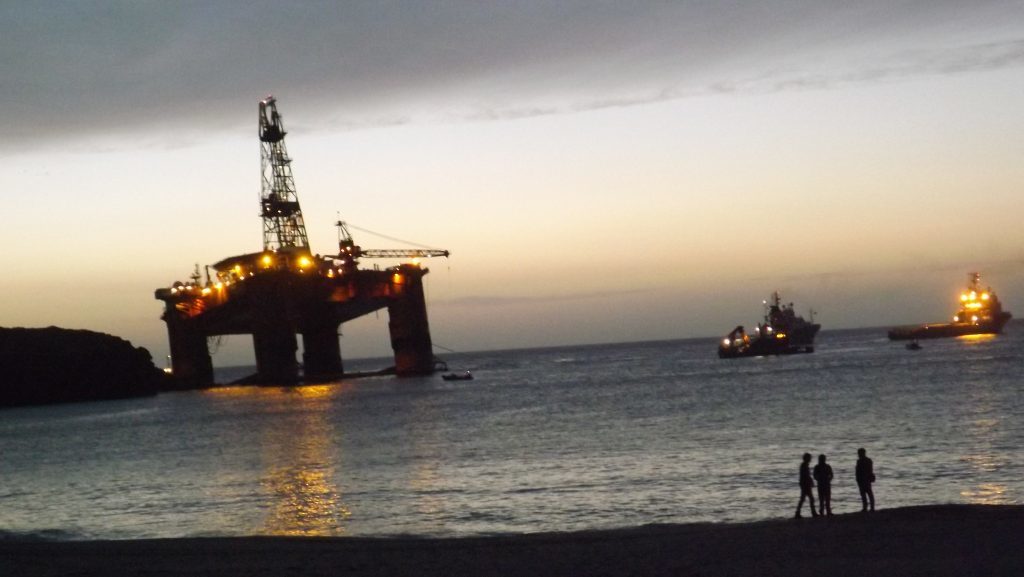 Increasingly rough conditions at sea have caused the operation to move the Transocean Winner to be temporarily suspended.
Today's plan was to move the rig onto the Hawk in Broad Bay, Lewis. However, the swell has been higher and is now above the agreed safe limits.
A Maritime and Coastguard Agency spokesman said: "The Hawk and Transocean Winner remain at immediate readiness overnight and should the weather conditions improve, then the operation will resume as planned.
"The latest weather forecasts are predicting a further deterioration in wind and sea conditions from Sunday onwards, so unless the operation is resumed by noon tomorrow, then it is likely that the Hawk will be stood down and the Transocean Winner will be put back onto her eight anchors.
"Further discussions will be held by Hugh Shaw, Secretary of State's Representative Maritime Salvage and Intervention with Transocean and Smit Salvage to look at possible other options for resolving the situation."