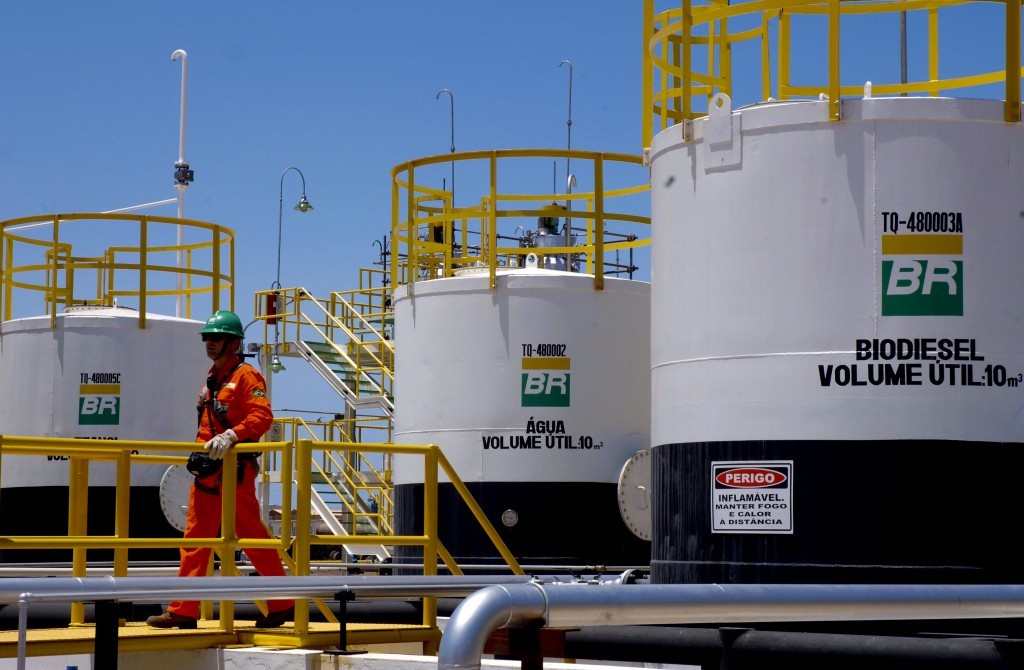 Brazil's state-controlled oil company Petroleo Brasileiro SA is preparing to announce a domestic fuel policy that will avert costly subsidies that drained profits during Brazil's previous government, Chief Executive Officer Pedro Parente said in an interview.
Petrobras, which hasn't adjusted gasoline and diesel prices for more than a year, will set prices at or above parity with international levels, Parente said Friday in an interview at Bloomberg's headquarters in New York. The company plans make changes more frequently on factors including international prices, the exchange rate and its market share, he said.
From now on, Petrobras will only benefit from the gap between domestic prices and the international market, not lose, Parente said.
While Petrobras plans to maintain domestic prices above international levels, it won't announce a specific formula that would trigger automatic increases or decreases, Parente said. The company has been selling gasoline and diesel at a premium for almost two years, helping to recover an estimated $35 billion it lost subsidizing imports from 2011 through late 2014 during the commodities boom.
The outlook on pricing was one of the main questions from investors on a road show this month, Parente said, adding that Petrobras will no longer let the government dictate corporate decisions. "We are not supposed to be an arm of the government to control inflation."
While Rio de Janeiro-based Petrobras has a virtual monopoly on refining in Brazil and the most robust import infrastructure, it has seen increased competition as the business has become more profitable. The company's chain of service stations has seen its share of the market decline in recent years.
"Market share is very important," Parente said.
Brazilians are consuming less fuel amid the deepest two-year recession on record, and competing fuel retailers including Ultrapar Participacoes SA's Ipiranga unit and Raizen, a joint venture between Royal Dutch Shell Plc and Cosan SA Industria & Comercio, have increased fuel imports to capture these gains. In the first half of 2016, Petrobras's diesel imports fell 81 percent from a year earlier, according to its second-quarter financial results.
Clarity on pricing will help Petrobras find partners to expand it domestic refining network, Parente said. This will reduce the company's investment burden, and having additional partners will make it difficult for future governments to pressure the company to sell fuel below cost, he said.
"Just by having partners, it would be very difficult to have external influence," said Parente.
Recommended for you

Woodside wins backing to buy BHP oil, gas amid climate backlash