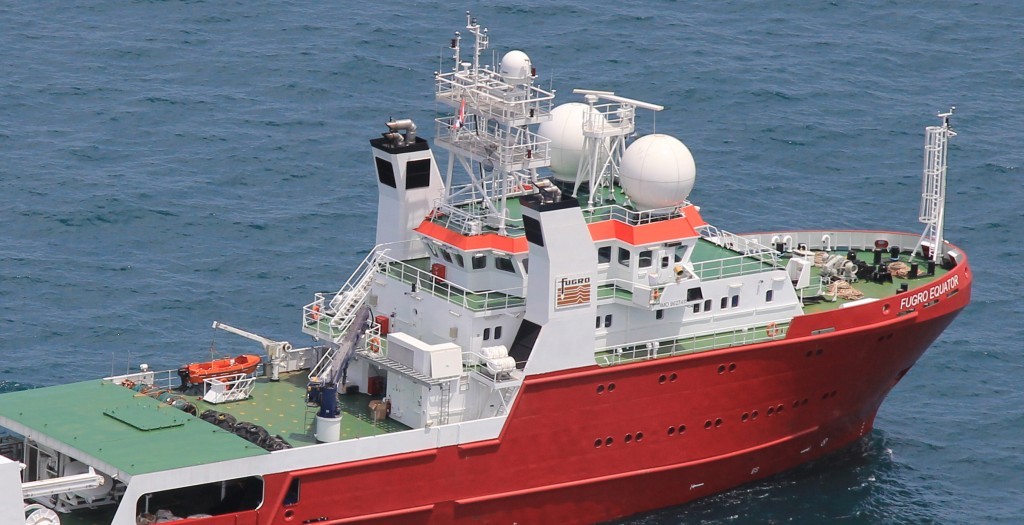 Fugro's chief the executive said the company is "coping" with a depressed oil marketplace.
Peter van Reil made the comments as part of the firm's third quarter results.
He said: "Fugro is coping with the tough oil and gas market conditions by focusing on market share, utilisation levels and continuous adjustment of cost base and capacity. As a result, we are generating good cash flow. EBIT margin in the quarter was supported by a solid performance in our renewables and building and infrastructure business. We are also making good progress with the implementation of our strategic roadmap.
"We are building a truly customer centric and more efficient organisation by combining our services into integrated value propositions for our customers. To achieve this we are regrouping our geotechnical, survey and subsea activities into site characterisation and asset integrity business lines within two divisions: Marine and Land."
Fugro rushed the publication of its third quarter results, originally scheduled for October 31, because it decided to issue a convertible bond.
It recorded a year-on-year revenue decline of 22.4% or 20.4% on a currency comparable basis, falling from EUR610million to EUR474million for the quarter.
The company said it had "good cash flow from operating activities after investments," reducing net debt by EUR42million in the quarter to EUR425million.
Work backlog for the next 12 months decreased by 19.8% on a currency comparable basis compared to a year ago, falling to EUR1billion. Backlog was flat (+ 0.7%) compared to the previous quarter.
Recommended for you

What's happening with the oil and gas skills passport?