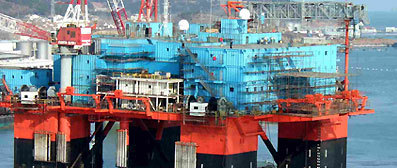 Prosafe's fleet utilisation rate barely broke 50%.
According to its third quarter operations update, the fleet had a 52% utilisation rate.
Safe Boreas continued its contract with Repsol Sinopec, formerly Talisman Sinopec, in the UK and was in full operation throughout the quarter. Repsol Sinopec has exercised the first 14-day option at a discounted day rate, extending the contract at Montrose into December.
Regalia operated for Shell in the UK from beginning of August until mid-October.
The Safe Caledonia completed her operation for BP in August. The vessel has since been stacked.
The Safe Bristolia is cold-stacked in Norway after completion of a two-month contract with BG Group late July, and the Safe Notos remains in transit to Brazil and is scheduled to commence a contract with Petrobras late November.
n August 2016, Jasminia and Safe Hibernia were sold for scrap in the US.
Recommended for you

Offshore rig day rates heading for highest level in 'almost a decade'