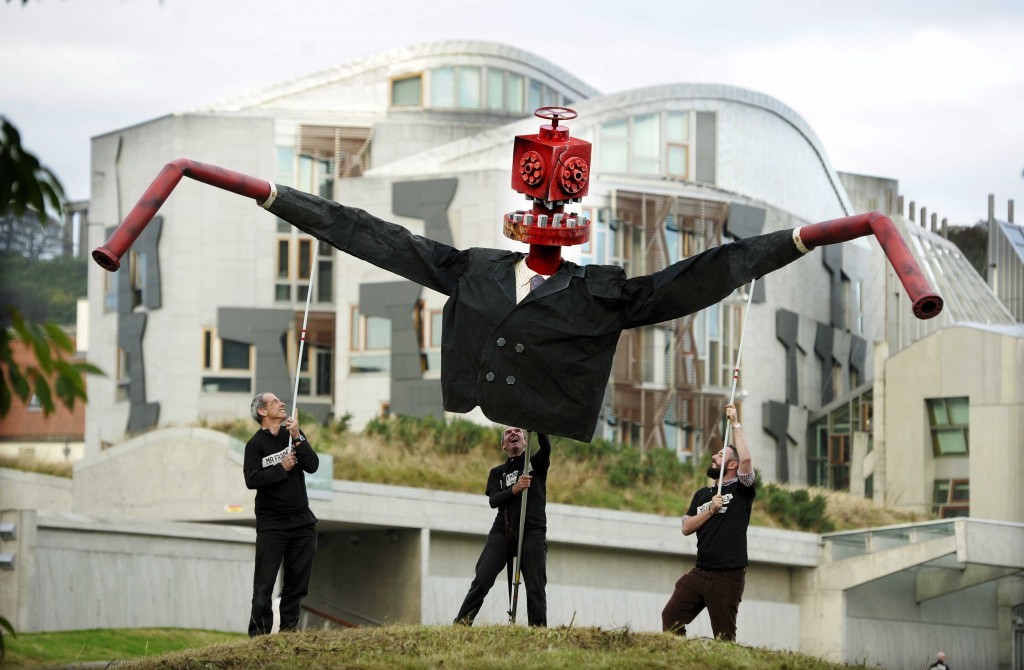 Scottish Labour has claimed a ban on fracking in Scotland would "send a message to the world".
The party's environment and climate change spokeswoman is bringing forward a member's bill calling for shale gas extraction to be outlawed.
Environmental group WWF has welcomed the announcement, but the Scottish Conservatives' energy spokesman Alexander Burnett branded opposition to fracking "short-sighted" and "dogmatic".
Labour MSP Claudia Beamish, who announced the contents of her bill yesterday, insisted her opposition to the controversial practice was based on scientific evidence.
She said: "Scotland can send a message to the world by banning fracking. That's why I am announcing my proposal on the day that the global Paris Climate Change Agreement comes into force.
"This is about the kind of Scotland we want to leave our grandchildren.
"The science is clear, we don't need another fossil fuel and we need to transition to clean energy."
There is a moratorium in place on fracking in Scotland, but Ms Beamish said she hoped the SNP would support her bid for an outright ban.
Aberdeenshire West MSP Mr Burnett said exploring fracking as an option was essential because of the difficulties in the North Sea oil and gas sector.
He said: "Banning shale extraction in Scotland is short-sighted, and could be costly for jobs and energy bills.
"The opposition to fracking from the left is dogmatic, and not based on scientific evidence.
"We should be actively examining the potential for fracking in Scotland, especially at a time when the North Sea energy sector is experiencing such severe challenges."
A Scottish Government spokesman said: "No fracking can take place in Scotland as a result of the moratorium on unconventional oil and gas extraction.
"We continue to take a cautious and evidence-led approach to unconventional oil and gas (UOG) and have commissioned a series of independent research projects to examine potential environmental,
health and economic impacts to inform this approach, which will be published on November 8.
"We will thereafter engage the people of Scotland in a consultation before taking a decision on the future of UOG technology in Scotland."
Recommended for you

Scottish Government told to 'get off the fence' over Cambo oilfield