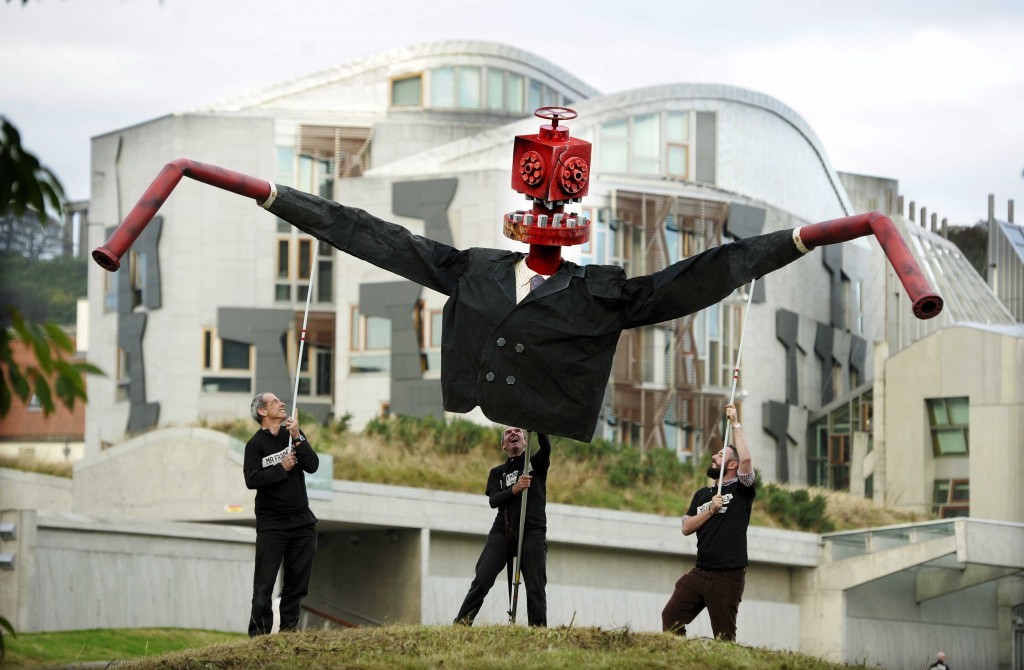 The SNP will face renewed pressure to make a decision on fracking today when ministers publish a plethora of expert evidence on its impact.
The Scottish Government is currently weighing up whether to make its temporary ban on the energy extraction technique permanent.
Paul Wheelhouse, the energy minister, is to release reports commissioned by the Scottish Government on the environmental, health and economic impacts of fracking, following his statement to MSPs this afternoon.
He is also expected to announce the start of a public consultation.
But parties on both sides of the debate have demanded a decision is taken immediately.
Scottish Labour's environment spokeswoman Claudia Beamish insisted the SNP government should ban it.
She said: "The climate change science is already irrefutable.
"We don't need another fossil fuel and we shouldn't lock ourselves into relying on one when we need to be moving on to clean energy."
However, Alexander Burnett, the Scottish Conservatives' energy spokesman, responded that approving fracking would boost the economy and create jobs.
He added: "Our position remains that the SNP has already commissioned expert scientific advice, which found that fracking can safely take place in Scotland.
"The moratorium was put in place, purely for political reasons, and a decision from the SNP on this is now well overdue.
"The question is; will the Scottish Government be brave enough to put economic growth and job creation before political dogma and allow this technology to proceed?"
Fracking, also known as hydraulic fracturing, involves drilling into the ground and shooting a mixture of water, sand and chemicals to release trapped gas.
A moratorium has been in place since January last year, which temporarily forbids fracking despite the existence of UK-issued licences all across central Scotland.
Some of the areas considered ripe for fracking include Methil, Kirkcaldy and Rosyth in Fife.
Nicola Sturgeon is "highly sceptical" of fracking, but has said the Scottish Government will wait for the evidence and give the public their chance to comment before making a decision.
Commenting ahead of the statement, WWF Scotland director Lang Banks added: "Any considered review of the evidence should lead to the conclusion there is no place for fracking in Scotland's energy future.
"The climate science is clear – the vast majority of known fossil fuel reserves need to be left in the ground."
Recommended for you

Brian Wilson: Some energy advice to an incoming First Minister