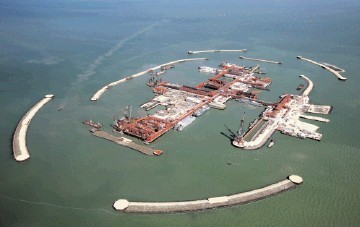 The Kashagan oil field has started commercial output, according to Kazakhstan's energy minister.
The move marks a milestone for the $55billion projectsm which is more than a decade behind its original production plan.
The offshore field in the Caspian Sea has produced about 0.5million tonnes of oil since test pumping began September 28th.
Kashagan has recoverable oil reserves estimated at nine to 13 billion barrels and is one of the world's biggest discoveries in the last 40 years.
The field is expected to produce up to 1.1 million tonnes of oil this year.
Recommended for you
X

Swift Energy strikes purchase and sale agreement for Lake Washington field