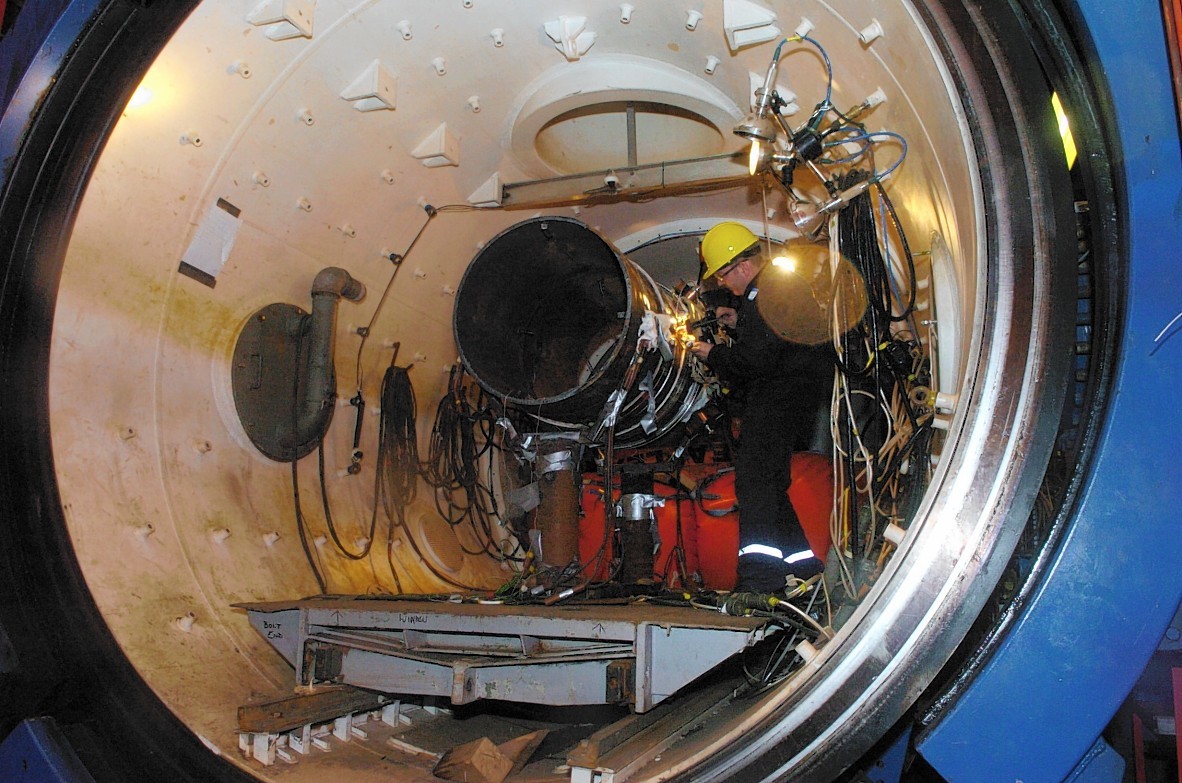 James Fisher and Sons said yesterday it had won a £35million contract from China for a new saturation diving system designed for salvage work at extreme depths.
Fisher, whose activities range from oil and gas industry services to the supply of equipment for James Bond-style covert operations, added the deal also strengthened its position in the Chinese market.
The system will be delivered to state-owned Shanghai Salvage by group subsidiary JFD, which operates globally from locations including Westhill in Aberdeenshire.
Shanghai Salvage, founded in 1951, is one of the biggest professional salvage companies in China.
It is also one of the world's leading contractors for large-scale ocean towage, with around 1,900 employees.
Fisher's contract to supply one of the deepest saturation dive systems in the world, capable of working at depths of up to 1,600ft, or nearly six times the height of the Mitchell Tower at Marischal College in Aberdeen, forms part of a long-standing partnership between the company and Shanghai Salvage.
It will see JFD design and build a 24-man system to help strengthen Shanghai Salvage's subsea operational capability and support the Chinese firm's growth into deeper diving operations.
Two 12-man units, including a diving bell, hyperbaric lifeboat and gas management and life support equipment, will be built into a single module, although they could be used independently.
A previous system supplied by Fisher to Shanghai Salvage achieved China's record deepest saturation dive in 2014.
JFD managing director Giovanni Corbetta said: "The decision to assign the contract to JFD is testament to our proven capability.
"Shanghai Salvage has recognised the key benefits associated with JFD systems and we are delighted to support them once again as their diving operations advance into deeper waters."
JFD's operations include the National Hyperbaric Centre, in Aberdeen, which Cumbria-based Fisher acquired last year in a deal potentially worth £4.5million.
The Fisher subsidiary also includes the former Divex operation, based at Westhill, near Aberdeen, which the group took over in 2013 in a deal that was potentially worth £33million.
Acquisitions elsewhere in recent years include Defence Consulting Europe, a Swedish firm specialising in swimmer delivery vehicles for markets including covert operations, law enforcement, counter-terrorism, maritime protection and mine countermeasures.
Fisher's other oil and gas-related businesses include two Aberdeen firms RMS pumptools and Scotload, and Oldmeldrum companies Fisher Offshore and ScanTech Offshore.
Recommended for you
X

McCaig urges Chancellor to prioritise carbon capture