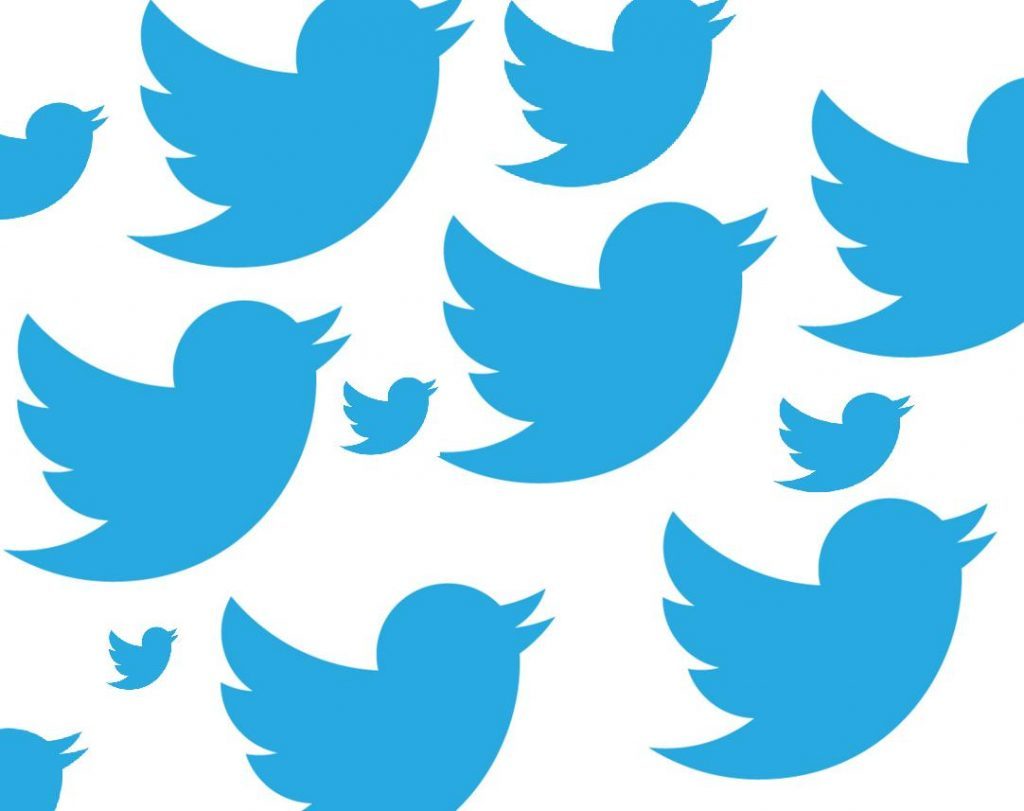 Ukraine's state gas company has battled with Russia's Gazprom PJSC over natural gas supplies in the real world for years. Now it's taken the fight to Twitter.
An account run by NAK Naftogaz Ukrainy frequently tweets directly to the world's biggest exporter about contract disputes, posts articles decrying new pipeline projects that would send more Russian gas into Europe and re-tweets compliments on its efforts to wean itself off imports from its once dominant supplier. In September, the account directed its 1,350 followers to a clock that counts the days since Naftogaz last bought fuel from Russia via a web link called "still alive."
It's been 362 days since the last imports.
"It's a way for them to get ahead of the story," said Philip Howard, a professor of sociology, information and international affairs at University of Oxford. "This may be a case where they've decided that there's enough Russian counter-propaganda or Russian messaging that they want to respond and brawl this way."
Gazprom declined to comment. The company, which has more than 70,000 followers of its English and Russian accounts, hasn't responded to any of the tweets sent by Naftogaz.
"An active and engaging position in social media gives you a chance to explain," Aliona Osmolovska, a spokeswoman at Naftogaz, said by e-mail. She said even if Gazprom doesn't respond, it's a medium the company can't afford to avoid because it's so popular. The Naftogaz account is followed by energy journalists, analysts and traders.
Court Hearing
A hearing at a Stockholm arbitration court to settle a contract dispute between Naftogaz and Gazprom began on Monday. Both companies filed claims against each other in June 2014. Gazprom said at the time it's seeking to recover $4.5 billion in debt for gas supplies, while Naftogaz's claim was for reimbursement of $6 billion it said was overpaid.
Russian President Vladimir Putin last week turned up the rhetoric by telling German Chancellor Angela Merkel that Ukraine may take gas destined for the European Union. Naftogaz took to Twitter Friday, sending 16 tweets critical of Russia, saying the supplier is openly connecting the gas business and politics.
"Another round of shameless Russian propaganda," Naftogaz tweeted in January in relation to bills it got from Gazprom for gas it allegedly didn't buy. In July it responded to a chart posted by the Russian company: " @GazpromEN, this is misleading."
"Social media allows the underdog, whether they are the suppressed of the nation, the single customer railing against the company, to publicly voice their discontent and feelings," said Darren Lilleker, associate professor of political communication at Bournemouth University in the U.K.
Naftogaz can speak freely on Twitter partly because it's a state-owned business that's not as worried about customer or shareholder backlash, said Marco Bastos, a lecturer in media and communication at City, University of London.
The Russia-Ukraine conflict in brief:
Russia has halted gas flows to Ukraine during winter twice in the past decade amid contract disputes. The second time, in 2009, lasted three weeks and forced some eastern European countries to ration gas. About 40 percent of Russia's sales to Europe flows through Ukraine.
As winter sets, Ukrainian gas stores are at their lowest level since 2014. Naftogaz may benefit from framing itself as a victim of Gazprom, Howard said. That's because it will need sympathy if it gets in a bind, like running out of fuel.
Recommended for you

G-7 edges closer to ditching pledge to end fossil-fuel financing