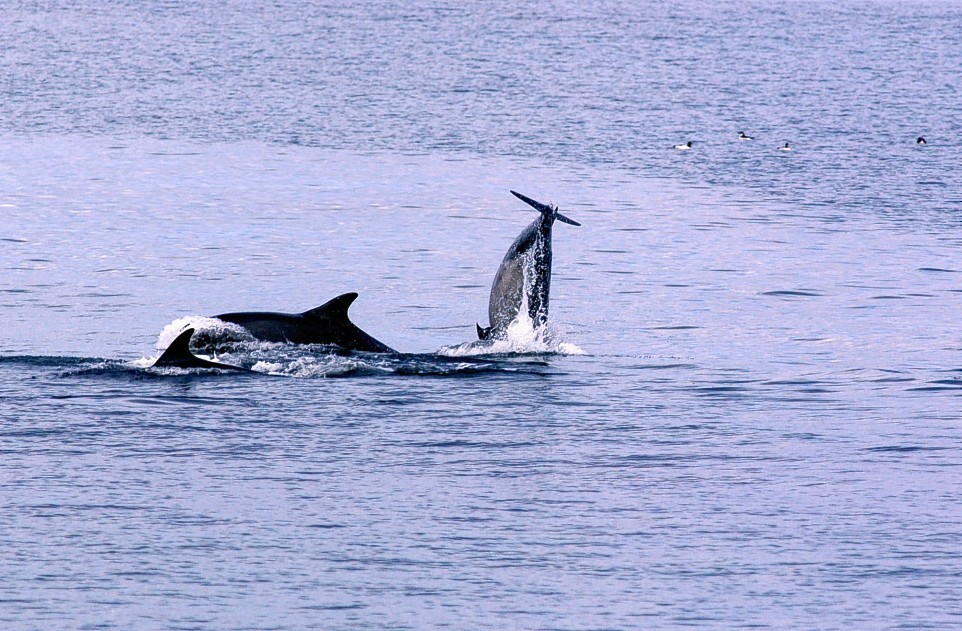 Objectors to controversial plans for ship-to-ship oil transfers in the dolphin hot-spot of the Moray Firth are ramping up their online campaign.
The Cromarty Rising group is introducing what it describes as its own version of "WikiLeaks" to "channel and consolidate" information.
The organisation said the move was a response to a barrage of questions from the public surrounding its quest to prevent the granting of a licence for the oil transfers by the Port of Cromarty Firth.
Fresh content, "gleaned from expert knowledge, academics and public domain information," will appear on Cromarty Rising's existing site in a section entitled "OilLeaks".
It is concerned about potential pollution.
Spokesman Greg Fullarton said: "Wide ranging concerns are being expressed to us on an increasingly regular basis about the port's plans.
"We feel compelled to open up awareness of the issues and to try and find relevant answers."
The group claims there has been a lack of transparency on the part of the port authority despite the port's insistence that it has consulted throughout the process.
Black Isle councillor and vocal supporter of the campaign Craig Fraser said: "This is a good idea. We must deal with facts and not anecdotal evidence.
"The site will have links to relevant websites to easily cross-reference council data, for example."
Cromarty Rising intends to publish materials and information aimed at broadening the debate with the "OilLeaks" section going live tomorrow.
Cromarty Firth Port Authority chief executive Bob Buskie said: "The latest information on the ship-to-ship application is available on our website and has been made publicly available in a recent document.
"We held a public meeting in Invergordon last Thursday and answered questions about our application.
"We're also meeting the community councils that border the Firth on Thursday.
A public meeting on the issue, hosted by local community councils, is scheduled for 7.15pm today at Avoch Primary School Hall.