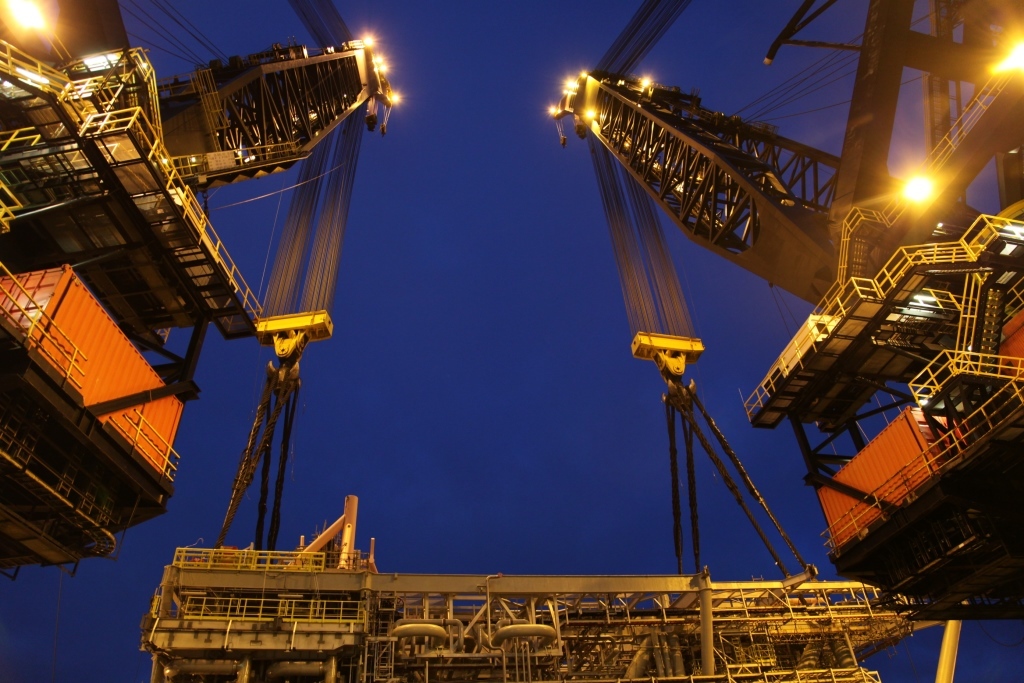 Big Oil may have to play a part in cutting supply after the landmark agreement between OPEC and non-OPEC producers last week.
B P Plc has the highest exposure in the 13 countries that have so far said they will cut output, according to Rystad Energy AS data. The likely participation by Russia, where BP holds a 20 percent stake in Rosneft PJSC, puts it ahead of rivals Total SA, Royal Dutch Shell Plc, Exxon Mobil Corp., Eni SpA and Chevron Corp., according to the data.
The Organization of Petroleum Exporting Countries, which controls about 40 percent of the world's oil, took it on itself to boost prices and revive the industry with the first production cuts in eight years. Oil companies, which have seen profits smashed and projects delayed or canceled in the downturn, are headed for their best annual share performance since 2009. But even as the deal buoys their market value, the majors will have to bear some of the burden.
"If Russia should deliver on their production cut, we believe that the fields operated by Rosneft will be affected," said Espen Erlingsen, vice-president for analysis at Rystad. "Also in Iraq, the government will need to reduce production from the large Basra fields. Here the BP-operated Rumaila is a likely candidate for cuts."
Must Comply
Total follows BP with 670,000 barrels a day of output in the countries, according to Rystad. This includes 288,000 barrels a day in Angola and 240,000 barrels in the United Arab Emirates.
An OPEC cut of about 700,000 barrels a day — more modest than the 1.2 million barrels ultimately agreed — would reduce Total's production by 2 percent to 3 percent in OPEC countries, Chief Executive Officer Patrick Pouyanne told industry publication Mees on Nov. 25, before the deal was struck.
"We have to comply," he said. "It could limit our output in Abu Dhabi and potentially Qatar. We have had that in the past and we will do it again if necessary."
A Total spokesman declined to comment further.
Shell has 586,000 barrels a day of production in the countries, Exxon 563,000 barrels, Eni 497,000 barrels and Chevron 194,000 barrels, according to Rystad. Spokesmen for Shell, Eni and Chevron declined to comment, and Exxon didn't immediately respond to requests for comment.
Iraq Contribution
Russia accounts for about half the 1.6 million barrels a day BP has in the countries. It's also the biggest international oil company in Angola, where it produces 310,000 daily barrels, according to Rystad. A BP spokesman declined to comment on the data or to say whether they have started discussions with governments on cutting production.
In its 2015 annual report, BP said net production in Iraq was 123,000 barrels a day. Rystad estimates BP's output in the country this year at 457,000 barrels a day, based on the company's shareholding in the projects, Erlingsen said.
Foreign companies in Iraq book only a fraction of the oil they produce under the service contracts in which they operate. They earn most of their money from a fee for each barrel they pump, so lower production could mean a reduction in those payments.
OPEC last week decided it would bring its collective output down to 32.5 million barrels daily. The group also won a pledge from Russia to reduce production by as much as 300,000 barrels a day while Oman has said it will cut by 10 percent.
Recommended for you
X

BP targets $12 North Sea operating costs, says Bob Dudley