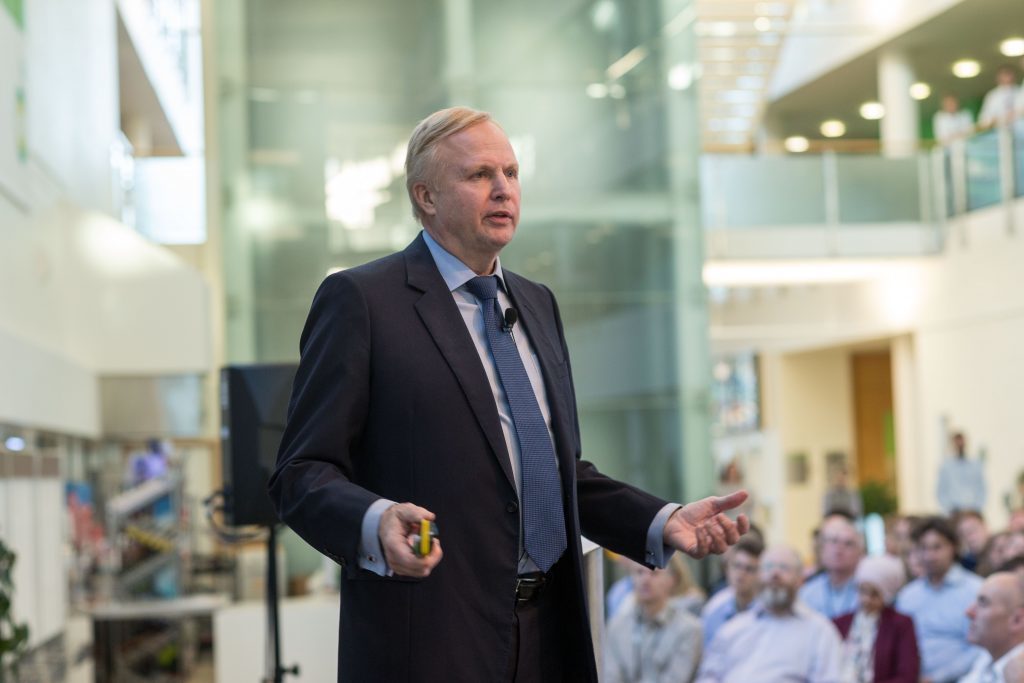 Speaking exclusively to Energy Voice, oil boss Bob Dudley revealed OPEC's decision helped strip away his "nervousness" around planning his business strategy around $55 next year.
Mr Dudley originally coined the phrase doing business "lower for longer", which later became the industry's two-year mantra.
"I would say it's lower for longer but not forever," he said.
"The agreements of last week for OPEC are significant. I was in the Middle East about four times the month before. I had a feeling they were all trying to make it work but I wasn't sure if they would. Who could be sure? But it really took the Russians as well and their involvement to make it happen. I think it's really important for Scotland that that agreement was made. For some time we've been planning 2017 on $55, but I have to say I was getting a little nervous, but I think now planning on $55 for next year is very reasonable."
The oil boss was in Aberdeen for his first time in five years when he sat down with Energy Voice.
The operator revealed it was planning to double its North Sea production to 200,000 barrels of oil a day by 2020.
"So much of the hard work has already gone through," he said.
"There will be tough times ahead. The amount of drilling in the North Sea will still be down and I don't think all of the companies' cost structures are where they need to be yet. It's not like the party is on again, but we're heading in the right direction because the industry has shown a lot of discipline."
However, the oil leader said he was starting to see oil price stability on the horizon.
"I can start to see the stability in the oil price and that is to do with massive oversupply, which has existed, including the daily production," he said.
Mr Dudley said OPEC's decision will see a slight rise in the commodity price.
"If you look at it on a daily basis it looks like the amount of oil produced and consumed − supply and demand – is roughly in balance today," he said.
"There's not a lot of surplus production that is out there. However, the stock levels are enormous.
"The inventories are very high and it will take 18 months to a couple of years to work off the stocks. At some point sentiment will change. There is about $1.4trillion of investments in oil and gas, which has either been deferred or cancelled at some point that will catch up. I can see a gentle rise in the price of oil that is not dramatic. I don't think OPEC would like to see a dramatic rise in the price of oil, because you wouldn't want to open up the shales of the US again to flood the market.
"There's a balance point here. We're looking at between $50 and $60 this year and next year. The industry is really good at adjusting cost structures historically. I've been through this four times now. There will be a struggle for some of the fields to be competitive because they're in late life, so we all have to get our houses in order to balance at $55."
BP is planning to drill five new exploration wells in the North Sea next year and 50 development wells over the next three years. Read more here.
Recommended for you

Shell chief paints bleak picture on global energy supply