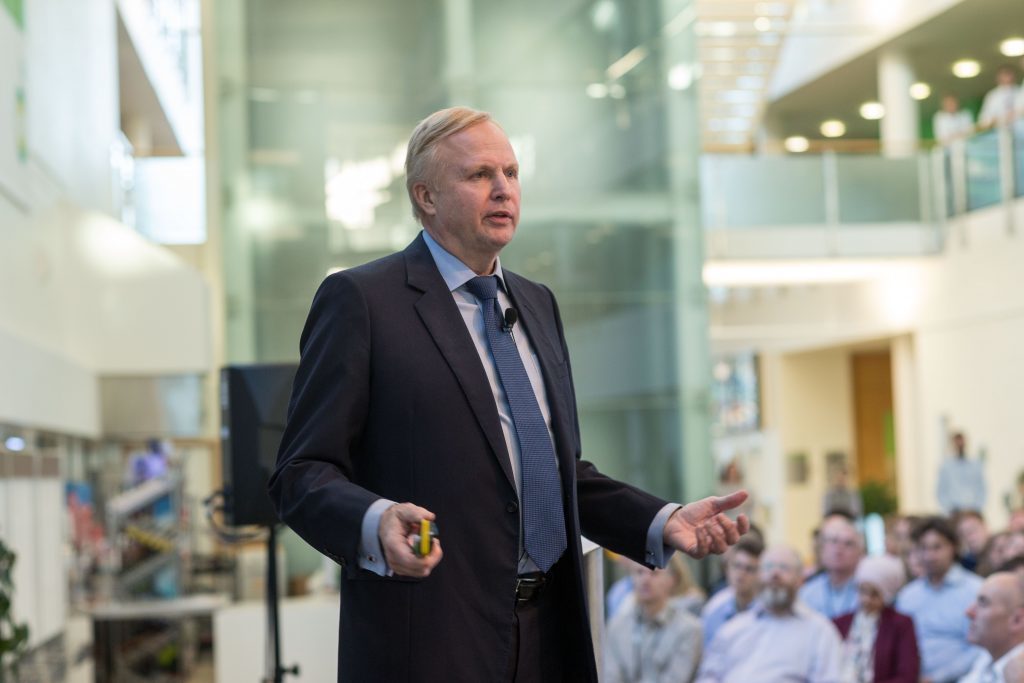 The UK Government is facing calls to provide new support for the oil and gas sector after BP unveiled plans to double North Sea production.
Chief Executive Bob Dudley has said the company will drill five exploration wells next year and 50 development wells over the next three.
This will pave the way for production to double by 2020 to 200,000 barrels of oil a day.
The commitment was widely welcomed, but the company's announcement also prompted demands for Westminster to take the lead in helping to realise the region's potential.
At the last Budget, the former chancellor George Osborne scrapped the petroleum revenue tax and reduced the supplementary charge to 10% – a move backdated to the start of the year.
But his successor Philip Hammond failed to deliver further support in the Autumn Statement, sparking claims the UK Government was happy to use the North Sea as a "cash cow" while offering little in return.
Labour North-East MSP, Lewis Macdonald, said the UK Government should not see itself as merely a "tax collector" but an "active partner".
He added: "Oil companies, like a lot of global businesses, need to look long-term, so when BP is predicting a busy North Sea for 30 years and more, that tells you something important.
"Clearly, what it says to the UK Government is that business is willing to invest and engage, but looks to government to take a lead."
He added that Labour would like to see the government taking a share in some of the infrastructure, but if not, at least working with the industry to reach potential production.
SNP MP Callum McCaig, his party's energy spokesman, stated it was clear businesses and contractors had prioritised cost-cutting and worked hard to ensure investment opportunities existed throughout the downturn.
He added: "The fact BP, a major player in the North Sea, is aiming for costs at $12 a barrel next year is evidence of the commitment from industry to thrive in a highly competitive market."
But he stressed it would be worrying for some who have already faced a challenging year and could also cause workers to worry.
He continued: "What is still completely lacking is any new support from the UK Government to this sector or evidence that the chancellor is really listening to calls for specific tax changes to boost production and build confidence for investment."
Northern Isles MP, Alistair Carmichael, said: "Attracting new investment is always a priority, but I find the willingness from BP to invest very encouraging."