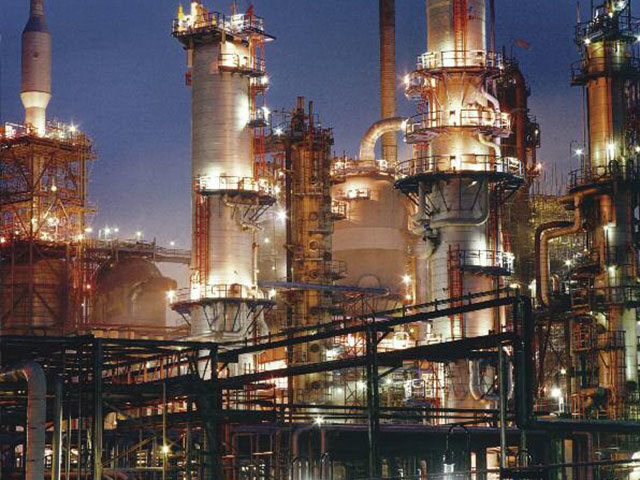 Exxon Mobil Corp.'s offer to raise its bid for InterOil Corp. to as high as $3.9 billion isn't enough to pacify the deal's most prominent opponent.
InterOil founder Phil Mulacek, who left in in 2013 and remains the third-largest shareholder, said Exxon still isn't offering shareholders full value for InterOil's hydrocarbon reserves in Papua New Guinea. Exxon last week increased the amount of gas reserves for which it would pay a bonus to shareholders, essentially boosting its maximum offer by 9.8 percent.
Mulacek's opposition complicates what would be Exxon's largest acquisition since 2010 and the Irving, Texas-based company's plans to assimilate InterOil's gas reserves into its existing Papua New Guinea liquefied natural gas project. The Court of Appeal of Yukon in Canada halted the deal in November after an appeal from Mulacek.
"The key points we have stressed from the beginning are not addressed at all by the recent Exxon-IOC proposed offer," Mulacek said by e-mail. "We remain opposed."
Spokespersons for InterOil didn't immediately respond to requests for comment. Lauren Kerr, an Exxon spokeswoman, declined to comment. InterOil shares in New York rose 0.4 percent Wednesday to close at $49.92, the highest level since Oct. 19.
Exxon is offering a deal that would pay InterOil shareholders an up-front fee for their shares as well as a so-called 'contingent resource payment' bonus based on an estimate of how much gas can be recovered from the Elk and Antelope fields in Papua New Guinea, in which InterOil maintains a 36.5 percent stake. Exxon last week raised the cap on the extra payment to 11 trillion cubic feet, from it's original 10 trillion.
Estimating Reserves
Mulacek called the increase "illusory" and said the real issue isn't the cap, but the way that Exxon is estimating the reserves. Exxon should pay based on the initial estimate as well as on a second estimate reached after production begins, when more information will be made available.
Mulacek also said he believes an appraisal well being used to estimate reserves missed its target and will underestimate the amount of gas in place. InterOil said in a press release Friday that the well, known as Antelope-7, has been drilled to 2,127 meters (6,979 feet) of its proposed 2,300-meter depth and has not hit the reservoir yet.
InterOil in 2014 sold Total SA about 40 percent of the Elk and Antelope fields in a deal that also included contingent resource payments based on reserves. Mulacek also wants those payments passed through to InterOil shareholders.
"InterOil shareholders deserve to be paid based on the true size of the Elk and Antelope fields," Mulacek said. "Without fixing these fundamental problems, we are unable to support the Exxon Mobil proposal as it is ethically flawed."
Last week, InterOil's board said it supported the increased offer and an Exxon spokeswoman said it represented "a significant value to the government and people of Papua New Guinea as well as to InterOil shareholders." The deal would be Exxon's largest acquisition since it bought XTO Energy Inc. for $34.9 billion in 2010.
A majority of InterOil's shareholders approved Exxon's original takeover offer in September. Mulacek appealed an Oct. 7 approval of the deal by the Supreme Court of Yukon, where InterOil is incorporated. That lead to a Nov. 4 ruling by the Court of Appeal, in which judges said they weren't satisfied the deal was fair and reasonable.
InterOil said last week it expects to schedule a shareholder vote on the new Exxon proposal in mid-February. Exxon and InterOil have until March 31 to complete the deal before either side can walk away, and Exxon increased its termination fee to $100 million from $67 million.
Recommended for you
X

Wind, sun and nuclear now generating half of the UK's electricity