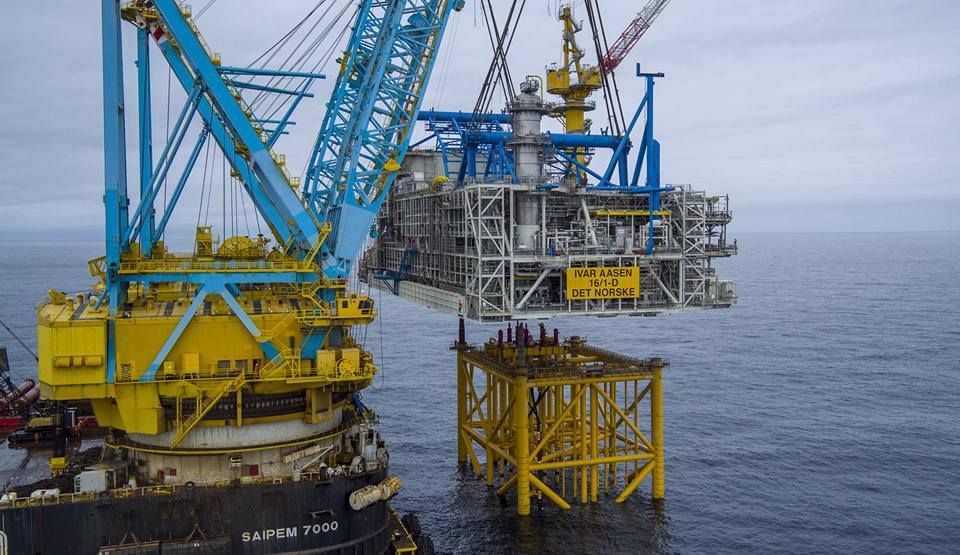 Even billionaires make mistakes.
In 2013, Kjell Inge Rokke criticized his oil company and its partners for awarding a contract for a platform deck at the Ivar Aasen field in Norway to a Singaporean company instead of one he part-owned, Kvaerner ASA. The lack of experience at SMOE, a unit of SembCorp Marine Ltd., would lead to cost overruns and delays, Rokke predicted.
"I probably should keep quiet, but I can't," Rokke wrote in a letter to shareholders in the annual report of his investment company Aker ASA. "I am convinced that the development of Ivar Aasen will be more expensive than budgeted, and that production of first oil will occur later than planned."
On Dec. 24, Rokke was proven wrong when Aker BP ASA announced first oil flowed at the North Sea field on time and on budget. In a statement, CEO Karl Johnny Hersvik praised "the many companies that have been involved in the project."
The start of Ivar Aasen marked the end of a transformative year for Rokke's Norwegian oil interests. Det Norske Oljeselskap ASA, the target of the 2013 letter and controlled by the billionaire, absorbed BP Plc's Norwegian unit in June in a $1.3 billion deal to form Aker BP.
Rokke's holding company has a 40 percent share of the newly formed producer. The shares have almost tripled in value in 2016, topping gains on Oslo's OBX index amid the recovery in oil prices and as Aker BP pledged to pay at least $250 million in annual dividends.
The market's reaction contrasts with concerns expressed in 2013 by Rokke, who feared problems at Ivar Aasen, with estimated reserves of 186 million barrels of oil equivalent, would hurt the company's ability to fund a bigger project: the giant Johan Sverdrup field, due to start production in 2019.
"If I am proven wrong," Rokke wrote shareholders, "I deserve to be reminded of it in no uncertain terms."
Rokke will probably comment at a later time, Aker spokesman Atle Kigen said on Tuesday.
"We at Aker are very happy that Ivar Aasen has started production," Kigen said. "The project team has done a very good job."
Recommended for you

Who won what? Norway dishes out 53 licences in oil and gas exploration round