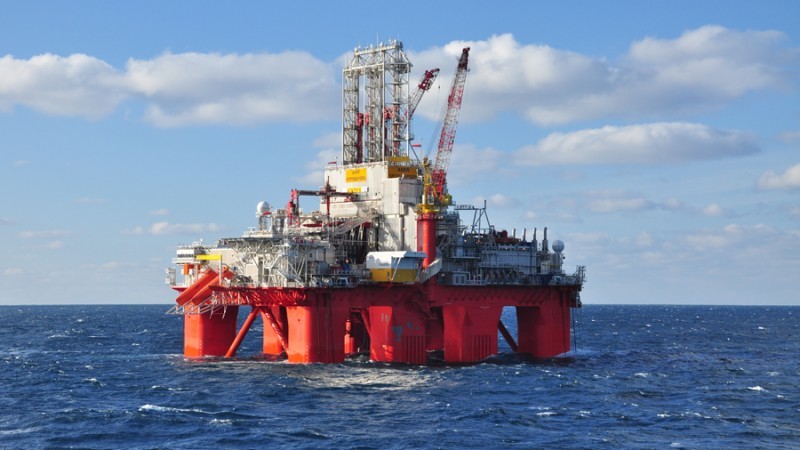 Transocean is the primary cause of the ongoing offshore drilling rig "glut" according to a Wall Street analyst.
Anthony Ruben of Inflection Point Consulting warns that the company owns almost half of the older global semi-submersible fleet and that these are unlikely to pick up much in the way of work.
"Unless scrapped, the older rigs create a supply glut and will put downward pressure on dayrates once contracting resumes," warns Ruben in a Seeking Alpha commentary.
"As even the most casual observer of the underwater drilling world knows, there is a dearth of contracting and dayrates, for those few contracts being let, have plummeted.
"I call on Jeremy Thigpen to 'Scrap those rigs'!"
Ruben warns that the current hesitant recovery in the oil market is different to prior cycles and it is because of the US shale oil & gas market which is now so robust that it has become a key influencer.
"The shale extraction industry not only creates a flexible supply between $40-$60/barrel, it mitigates the need for exploration companies to make big bets when the price of crude is still in flux," says Ruben.
Like some others, including Colin Welsh, of Simmons (see page 4), Ruben believes that, longer-term, the amount of oil necessary to replenish reserves can only be garnered from off-shore production.
"As oil discoveries are at a 70-year low, it is a question of when, not if," says Ruben. "All of the major underwater drillers believe this thesis. Though financially stressed the drillers have been extremely reluctant to permanently remove productive capacity."
Ruben points out that, excluding the approximately dozen floater new builds that are under contract but have not yet been delivered, 172 floaters are owned by the eight largest firms: Atwood, Diamond Offshore, Ensco, Noble, Pacific Drilling, Rowan, Transocean and Seadrill.
Some 40% (68) of these rigs are third, fourth or fifth generation (3,4,5G) and, of these, 47% are owned by Transocean.
Ruben notes that five years (2009-2014) of $100 oil spurred the demand for and construction of newer seventh generation semis. A full 25% of delivered rigs are in this class.
If all ordered rigs were deployed then the share of seventh generation (7G) rigs would reach 30%, assuming zero further scrappings from the current fleet.
"The driver of the orgy of ordering, the high price oil, which occurred partially as a result of China's industrialisation, production disruptions in the Middle East, politics in Venezuela and Iranian sanctions, is over," says Ruben.
"As Saudi Prince Alwaleed bin Talal said: 'We will never' see $100 a barrel oil again.'"
Ruben figures that offshore drillers have been playing a "collective game of chicken", not wanting to scrap rigs for fear of missing out on a contracting recovery.
"They are missing the point," he warns. "The demand for deepwater drilling will not return to previously 'forecast' levels. Further, in today's environment, all drillers are pricing their rigs at cost plus.
"This means a new 7G rig has a day rate roughly comparable to a 4G or 5G rig. The 7G rig is also a lot safer.
"With the possible exception of some special harsh environment rigs, it is likely that most 3G or 4G rigs will never receive another contract.
"With the combination of reduced future contracting, and new and to-be-delivered 7G rigs, 5G rigs are not likely to see much work."
Ruben correctly observes that most conversations about stacking versus scrapping ignore the hurdle and costs of five-year special surveys.
"Morgan Stanley estimates the first five-year survey costs +/- $10million, with each subsequent survey costing twice as much as the last (for example, a 15-year old rig's survey would cost $40million).
"Beyond the daily costs of maintaining a (cold or warm) stacked rig, the impending survey costs should give CFO's ammunition to argue for scrapping.
"However, the older rigs are playing a role. They are putting downward pressure on forecasts of future contracting, as these rigs provide a great opportunity for the producers to play driller against driller, knowing there is a glut of excess rigs."
Recommended for you

Offshore rig day rates could surge to $500,000