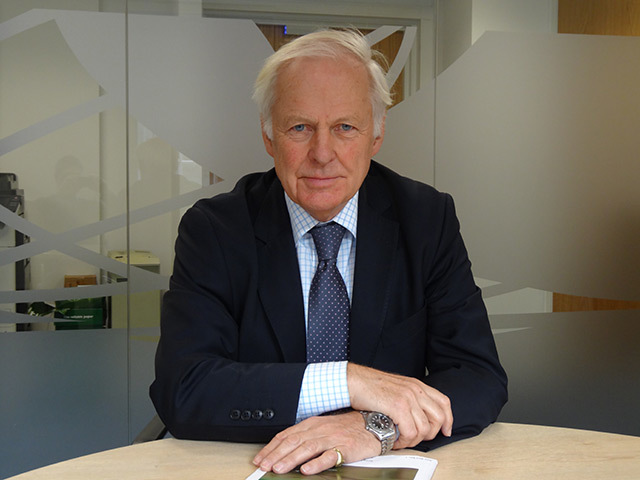 Oil and gas firm Serica Energy is expecting a sea-change in industry attitudes towards exploration spending in the North Sea.
Its upbeat tone about the prospects for new drilling came as it revealed a full development plan for the Columbus discovery, in which it has a 50% stake, is likely to be submitted to the Oil and Gas Authority this year.
Progress on Columbus, a gas-condensate project in a licence area covering about 20 square miles of the central North Sea, marks a major turnaround in fortunes for an asset which just a few years ago was bogged down in an impasse over infrastructure access.
London-based Serica was forced to consider alternative options for gas export from the field after BG Group decided against connecting the discovery to its Lomond installation via a bridge link. Another plan to use a direct subsea tie-back to Lomond also faltered.
But stronger-than-expected production from the nearby Erskine field, in which Serica has an 18% stake alongside operator Chevron (50%) and Shell (32%), and efforts by the Oil and Gas Authority (OGA) to increase co-operation across the sector, have boosted prospects for the Columbus development.
In an operations update yesterday, Serica said it had been working with its partners and – under the OGA's Maximising Economic Recovery initiative – neighbouring field operators to "determine optimal development and offtake solutions".
A "current low-cost plan" for Columbus is based on a single well development delivering a P50 (reserves which have a 50% likelihood of being equalled or exceeded) estimate of around 6.2million barrels of oil equivalent (boe) net to Serica.
The Aim-listed firm said: "The recent rise in UK gas prices is encouraging but it is important to ensure the development is underpinned by sound economics through what may continue to be a period of volatile commodity prices."
Weak enthusiasm for exploration investment within the market since the downturn took hold was likely to change "once the impact of greatly-reduced industry investment programmes begins to be felt on commodity prices and the full effects of cost reductions have filtered through", Serica said.
It added: "Although most companies have been reluctant to commit to new capital spend since 2014, progress on reducing drilling costs allied to firmer indications on the mid-term direction of commodity prices offer encouragement for companies to look ahead to 2018 and beyond with greater confidence."
Daily gas-condensate output from Erskine since a field restart in late August has averaged 3,150boe net to Serica, ahead of guidance, and rose to 3,800boe in December.
Serica chairman Tony Craven Walker said: "A strong second half operational performance from the Erskine field, boosted by much improved commodity prices and favourable exchange rate movements, has helped Serica following the six-month Erskine shut-in (due to a pipeline blockage) earlier in the year."
He added the company had started 2017 in a strong position to take advantage of new opportunities to grow its asset base.
Recommended for you

North Sea operator IOG to enter administration