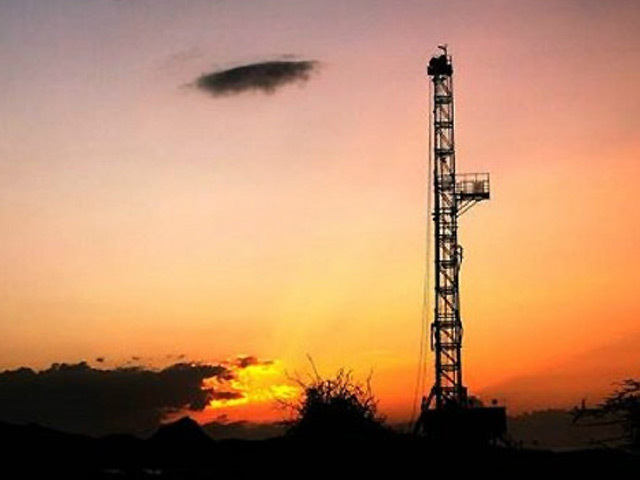 Tullow Oil has named Paul McDade as its new chief executive officer.
Mr McDade, who is currently the firm's chief operation officer, will take over from Aidan Heavey in April.
Mr Heavey, who founded the company, has been serving in the role for the past 31 years. In April, he will transition in the chairman role for a transition period of up to two years, replacing Simon Thompson.
Mr Thompson said: "The Board and I have long been aware of the need to plan carefully for Aidan's retirement from Tullow as our founder and after 31 years as CEO. After careful consideration of the options, we are confident that this succession plan provides Tullow with the right combination of stability, continuity and fresh-thinking. Paul has been an outstanding member of the Board and has served Tullow with great distinction for 12 years as COO. With Aidan as Chairman, Paul and Tullow will continue to benefit from the founder's years of experience and deep understanding of the relationships that underpin our business in Africa. I would like to thank Ann for her outstanding contribution to the Board over nine years and wish Jeremy well in his new role."
Mr McDade added: "I am deeply honoured that the Board has appointed me to succeed Aidan as Chief Executive Officer of Tullow. We have a world class business with high quality assets and strong relationships across Africa that underpin our business. We have begun the vital process of deleveraging our balance sheet and our focus will now move to returning the business to growth as the recovery in the sector develops."
Mr McDade was appointed to Tullow's board in 2006 and has more than 30 years' experience in the oil and gas sector and has previously worked in various operational, commercial and management roles with Conoco, Lasmo and ERC. He holds degrees in Civil Engineering and Petroleum Engineering from Strathclyde University, Glasgow and Imperial College, London.
Mr Heavey added: "Simon has been chairman of Tullow during some of our most exciting but also some of our most challenging years and I thank him for his help, guidance and advice throughout his tenure. Paul has run our business as COO since 2004 and has two major deep water developments to his credit at Jubilee and TEN. He is a Tullow man to his core and I can think of no one that I would rather have succeed me. I look forward to working with him closely during a transition period before assisting the Board in finding my successor as Chairman."
Recommended for you
X

North Sea flights to resume today after S-92 recall