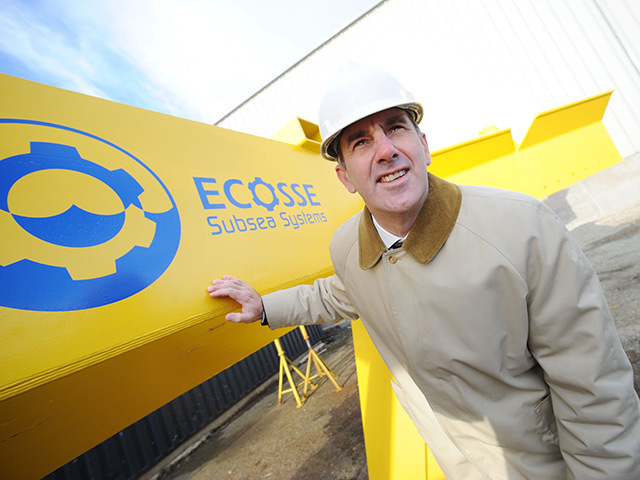 Ecosse Subsea Systems (ESS), based in Banchory, Aberdeenshire, said yesterday it had secured a new multimillion-pound finance package to support its ambitious growth plans.
A revolving credit facility and other services provided by Handelsbanken will help the firm as it tenders for larger renewables and power generation contracts.
ESS recently forecast a doubling of turnover as it taps into new export opportunities.
It is currently eyeing new growth opportunities in emerging markets in the Baltic region, the Far East and US.
The company said yesterday was encouraged by recent signs of recovery in the global oil and gas industry.
And it predicted the technologies it has developed for the renewable-energy market will prove equally attractive for major oil and gas projects.
The company's turnover is expected to rocket to £23-£25million in its current trading year, from £12million in 2015/16, generating profits of around £5million.
ESS managing director Mike Wilson said: "Until now, Ecosse has been self-financing but our track-record for completing high-value and complex subsea contracts means we need a more rounded banking service."
Steve Rae, corporate manager at Handelsbanken in Aberdeen, added: "We were very impressed with the Ecosse team and their business model and how they have successfully diversified from focusing mainly on oil and gas to strengthening their position in the renewable-energy sector.
"Both are key sectors for the Scottish and wider UK economy, and we are delighted to provide the business with the banking facilities it required to support its growth plans."
ESS specialises in offshore engineering consultancy and subsea technology for the subsea energy and offshore renewables markets.
It has designed and patented a range of tools which are used in seabed clearance, route preparation, trenching, backfill, pipelay removal and cable laying operations.
The firm has been supported by Scottish Enterprise and part-funded by the European Structural and Investment Funds Programme to develop SCARJet, a water jetting tool said to have the potential to double trench production rates in softer seabed trenching operations.