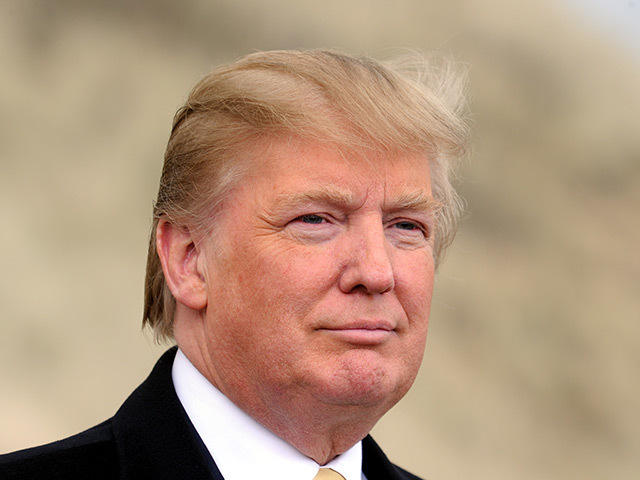 Top oil traders bet billions of dollars anticipating global political trends, yet few put money directly behind Donald Trump's presidential campaign.
U.S. executives, traders and support staff at trading houses including Vitol Group, Trafigura Group, Mercuria Energy Group Ltd., Gunvor Group Ltd., Castleton Commodities International and Freepoint Commodities directly contributed just $168 to Trump's campaign, according to U.S. Federal Election Commission filings.
The figure represents less than 0.2 per cent of the $128,909 donated to Democratic Party nominee Hillary Clinton.
The filings only cover trading-house staff who opted to disclose their employer. They include joint fundraising contributions to the candidates and some Political Action Committees, or PACs, that are known supporters of Trump or Clinton.
Trump campaigned on pro-oil and gas policies, vowing to speed up energy infrastructure project approvals and lighten regulations on an industry squeezed by a slump in prices.
A real-estate developer and former reality television star, Trump has questioned the validity of climate change and nominated former Exxon Mobil Corp. Chief Executive Officer Rex Tillerson as his secretary of state.
The donations compiled by Bloomberg News may not represent a full picture of contributions by staffers at independent oil traders to the Trump and Clinton camps.
They don't reflect contributions to either the Republican or Democratic parties, which funneled funds to the respective campaigns, nor do they include donations to all the PACs that backed or attacked the two candidates. Moreover, donors aren't required to list their employer in disclosures to the Federal Election Commission.
Political Process
Overall, Trump's official presidential committee raised $247.5 million, less than half Clinton's $497.8 million, according to opensecrets.org, citing Federal Election Commission data. PACs and other outside organizations raised a further $74.9 million for Trump and $205.9 million for Clinton.
Of those who disclosed donations, just one was at Vitol, the world's largest independent oil trader that in 2014 distributed a special dividend-like payment of more than $1.1 billion to about 350 employees. That Texas-based Vitol employee contributed $40 to Trump's campaign.
"Vitol makes no political donations and is not affiliated with any political party," a London-based spokeswoman said by e-mail. "Nonetheless, we respect the right of our employees to participate in the political process and to make political donations."
Two Texas-based staff of Mercuria Energy Group Ltd. contributed a total of $128 to Trump, according to the filings. Other employees gave $8,159.20 to the campaign of Clinton and running mate Tim Kaine.
Inaugural Committee
"Employees make their own determinations for political contributions," a Geneva spokesman for Mercuria said by e-mail.
The Geneva-based trading house is, however, donating funds to the Trump Inaugural Committee, which is planning celebrations and events surrounding the president-elect's swearing-in ceremony this week.
"We are supporting the Presidential Inaugural Committee and celebrate the peaceful transition in the United States," the spokesman said.
No Trafigura staff who disclosed the name of the company donated directly to Trump, the filings show. One employee gave $951 to Ted Cruz's unsuccessful Republican nominee campaign. Another gave $2,700 to Jeb Bush, who also failed to win the nomination.
A Trafigura spokeswoman in Geneva declined to comment.
Only one employee at Gunvor, also based in Geneva, registered political donations related to the presidential race, giving $750 to Clinton. A Gunvor spokesman declined to comment.
Clinton Donors
Those presidential candidate contributions disclosed for employees at Castleton, the U.S. trading house that bought Morgan Stanley Inc.'s oil trading operations in 2015, were all for Clinton and Kaine. They totaled $5,500. William Reed, the former U.S. special-operations soldier and math scholar who is Castleton's CEO, gave $2,000 to Connecticut senator Richard Blumenthal's campaign, the filings show.
A Castleton spokesman declined to comment.
The biggest contributor among oil-trading houses to the Clinton campaign and the PACs supporting her was Freepoint Commodities in Stamford, Connecticut, whose employees gave a total of $108,500, the filings show. CEO David Messer disclosed $27,700 in contributions while Vice-Chairman Sheldon Pang gave $55,400 to the Clinton campaign.
Freepoint declined to comment.
Outside the major trading houses, Andy Hall, the legendary bullish oil trader who leads Astenbeck Capital Management, gave $2,700 to the Clinton and Kaine camp, according to the filings.
Koch PAC
U.S. employees of Koch Supply & Trading, the trading arm of Koch Industries Inc., gave almost all their federal political contributions to Koch's PAC, the records show. The Koch PAC, guided by the billionaire Koch brothers Charles and David, gave no money to the Trump campaign or to any advertising attacking Clinton, according to Politico.
Only one U.S. oil and gas executive at Glencore Plc, the second biggest independent oil trader, gave money, the records show. The $500 donation was to ex-Texas Governor Rick Perry's campaign for president. Perry has been picked by Trump to be energy secretary.
Trump has previously expressed the opinion that leaving the EU will be a "great thing" for Britain.