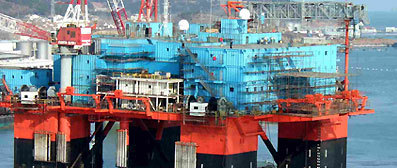 Prosafe today said it would scrap its Safe Lancia rig as it reported a fourth quarter fleet utilization of 43%.
The firm's Safe Boreas has continued its contract with Repsol Sinopec in the UK and was in full operation throughout the quarter. The Repsol Sinopec contract at Montrose has been extended until February 10, 2017.
Safe Zephyrus commenced the contract with Aker BP in Norway in late July 2016 and was on contract throughout the fourth quarter. The contract has been extended and currently runs until end January.
Safe Notos commenced its three years and 222 day duration contract for Petrobras on December 7, 2016 for $17million. The cash will be recorded as revenue in final quarter of 2016.
Safe Scandinavia Tender Support Vessel (TSV) was fully contracted in the quarter with Statoil. The TSV contract has a firm period until July 2018.
Elsewhere, the Regalia operated for Shell in the UK from the beginning of August until mid-October and is currently laid-up in the UK.
Safe Caledonia, Safe Bristolia, Safe Astoria, Safe Lancia and Safe Regency were idle in the quarter. Safe Bristolia is cold-stacked in Norway, Safe Caledonia is laid-up in the UK, Safe Lancia is cold-stacked in Texas, Safe Regency is laid-up in Curaçao and Safe Astoria is cold-stacked in Indonesia.
Recommended for you

Prosafe rig utilisation rate bounces back, gives overview of vessel activity