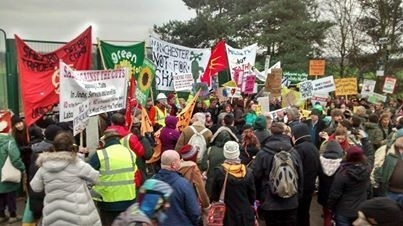 Concern has been raised by residents in a village plans could be revived for a gas processing plant if a number of fracking licences get the go-ahead.
It comes after Ineos recently acquired Moorland Energy which manufactures PVC resins and PVC Compounds.
A spokesman for anti-fracking group Frack Free Ryedale have said the move could "significantly increase" the chance of revived plans for the Thornton le Dale gas processing plant.
It had been opposed by residents in 2010.
He said: "Ineos may wish to revive the planning permission already granted for the plant in order to process the gas they intend to produce from fracking wells situated just south of the North York Moors National Park. Currently, companies are not allowed to establish fracking wells on the surface of national parks or areas of outstanding natural beauty, but are allowed to place fracking well sites just outside their borders and drill horizontally underneath these protected areas."