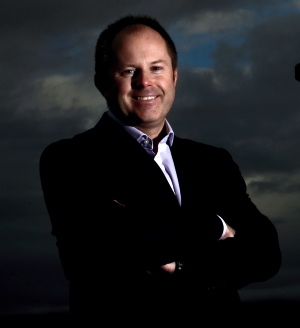 An oil and gas downturn write-off has blown a £9million-plus hole in the balance sheet at the parent of Aberdeen-based energy service firms ICR Integrity and Walker Technical Resources (WTR).
Accounts for ICR Integrity (Holdings) show ICR Integrity, WTR, Norwegian pipeline company Quickflange and a raft of other subsidiaries together suffered pre-tax losses of £24.3million during the year to May 31, 2016.
But this was an improvement on losses of £28.3million the year before.
Turnover across the group fell to £25.4million in the latest period, down from £36.9million previously, as the companies battled against challenging market conditions.
In his strategic report for 2015/16, director Willie Rennie said it had been a difficult year amid continuing low oil prices.
But all group firms were operating cost-effectively, he said, adding the overall business was "well-placed in the market" and on track to deliver £6.4million in earnings before interest, tax, depreciation and amortisation (Ebitda), up from £4.5million last time, in the current trading year.
The group was formed in July 2011, when venture capital firm Gresham Private Equity and HSBC backed a secondary buyout of Bridge of Don-based WTR from Maven Capital in a deal reported to be worth £15million.
Gresham later sold a majority stake to mid-market private equity firm Graphite Capital in a transaction thought to be worth up to £60million, including debt.
The existing management team, including Mr Rennie as chief executive, chief operating officer Andy Bruce and finance director Gordon Davidson, stayed on, with Bob Forbes joining them as executive chairman.
According to papers filed at Companies House, Mr Bruce, Mr Davidson and Mr Forbes are no longer directors of the holding company. Bill Bayliss, ex chief executive of Viking Seatech is now on the board.
Bosses were not available to comment on either the current management structure or the accounts, lodged at Companies House, which also highlighted "another strong year" for Ellon-based subsidiary Chemical Injection Utilities (CIU).
Mr Rennie said CIU recorded sales and profits in line with 2014/15 as investment in people and equipment "kept pace with demand".
WTR made pre-tax profits of £2.5million in 2015/16, against losses of £7.9million a year earlier, while sales fell by £9.4million to £7.6million.
Sales at WTR are expected to rise to £8.3million in the current trading year, while Ebitda is forecast to surge by £1.6million to £3.5million.
North East Corrosion Engineers, based at Foveran, near Ellon, had a "largely flat" performance last year, with pre-tax profits of £530,000.
Mr Rennie said: "In light of current market conditions, the directors have revised the carrying value of goodwill and, accordingly, an impairment charge … (£9.15million) has been recognised."
Recommended for you

ICR Integrity promotes CFO to top job as boss steps down