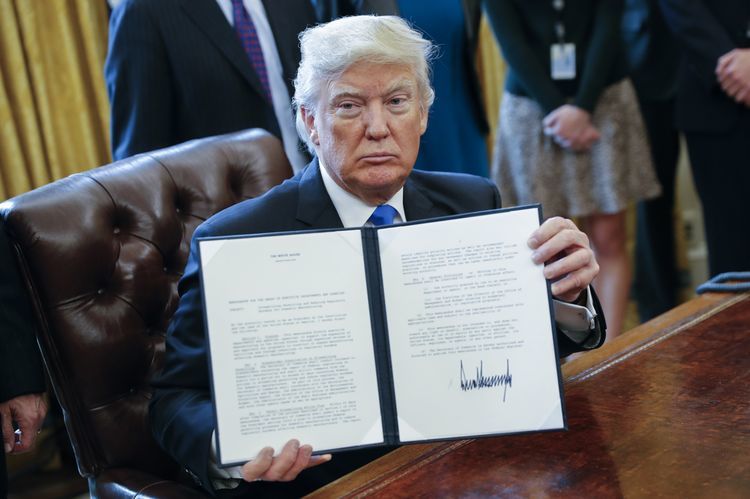 Energy Transfer Partners LP may be close to getting the permit it needs to finish the Dakota Access oil pipeline.
The project became a flash point for environmentalists but a symbol of President Donald Trump's pledge to jump start energy infrastructure.
Just a week after Trump signed a memo directing the Army Corps of Engineers to expedite the line's approval, North Dakota Senator John Hoeven said the corps was ready to provide the easement necessary to build the final leg of the $3.8 billion crude oil pipeline under North Dakota's Lake Oahe.
Hoeven said he spoke with acting Secretary of the Army Robert Speer and Vice President Mike Pence Tuesday. The Army Corps says it hasn't made a decision yet.
Hoeven said in a telephone interview: "The White House has done whatever review they needed to do, and they have directed the Secretary of the Army,Robert Speer, to go ahead with the easement
"They will do that in the next few days."
The decision would follow months of protests that have stalled construction on the last leg of the 1,172-mile (1,886-kilometer) project.
Environmentalists warn it will endanger water supplies and Native Americans say it will damage culturally significant sites.
But Trump vowed during his campaign to speed reviews of energy projects and ordered his administration in his first days in office to expedite the Dakota line as well as the Keystone XL pipeline connecting the Canadian oil sands with refineries on the Gulf of Mexico.
The rest of the line will be built with "the necessary safety features to protect" the Standing Rock Sioux tribe and others that have fought against its construction, Hoeven said in a statement.
The tribe said Tuesday that will challenge any suspension of the federal environmental review that was being conducted on the Dakota Access line. Abandoning the review, which was initiated under President Barack Obama, would "amount to a wholly unexplained and arbitrary change based on the president's personal views", the tribe said in an e-mailed statement.
No Notice
The tribe said it hadn't received a notice that an environmental review had been suspended.
The Army Corps issued a statement Wednesday saying it had initiated the steps outlined in Trump's directive but that no permit has been granted.
A decision will be made "once a full review and analysis is completed" in accordance with the directive, Malcolm Frost, a spokesman, said in the statement.
U.S. Representative Kevin Cramer, a Republican from North Dakota, also said that the Army Corps had notified Congress of its plan to grant the easement.
Cramer said: "President Trump has proven to be a man of action and I am grateful for his commitment to this."
Share Moves
Energy Transfer didn't respond to requests for comment. Energy Transfer Partners LP was up 0.6 percent at $38.38 at 10:37 a.m. New York time. Energy Transfer Equity LP gained 1.1 percent to $18.15.
Trump owned as much as $1 million in Energy Transfer Partners LP shares, according to his federal candidate disclosures in 2015.
He's since sold those shares, Hope Hicks, a White House spokeswoman, said in December when she was with the transition team.
Trump's pick for Energy secretary, former Texas Governor Rick Perry, served on the board of the company but resigned Dec. 31, according to his ethics statements.
The Dakota Access line would give oil explorers in the prolific Bakken shale formation a new route to markets, allowing them to forgo more costly rail shipments that have been a backstop when existing pipes fill up. With a capacity of about 470,000 barrels a day, Dakota Access would ship about half of current Bakken crude production to the Midwest and Gulf Coast.
Hoeven said that Vice President Mike Pence on Tuesday agreed to "push this forward" after the pair discussed the issue during the Senate Republican Caucus meeting which they both attended. Hoeven also spoke with Speer.
Federal Lawsuits
The Sioux sued to block the project last year. While they failed to obtain a court order halting construction, the corps ordered its own freeze for reevaluation of the path across the tribal lands, and said it would conduct an environmental impact review. That review is just getting started.
The ETP-led Dakota Access consortium has also sued the Army Corps, asking a federal judge, James E. Boasberg, to find the pipeline builder is already has the necessary clearances to finish construction.
At a hearing in federal court in Washington on Monday, Boasberg pressed a Justice Department attorney for information about the government's time frame for deciding whether it would let the pipeline project proceed. A follow-up status conference is set for February 6.
Recommended for you
X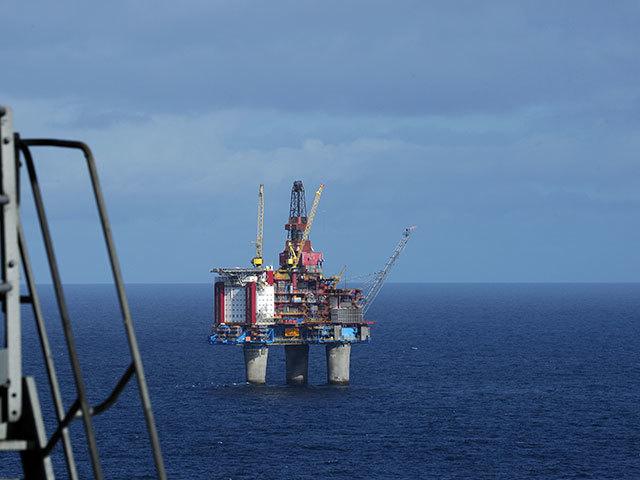 Statoil gets knuckles rapped over safety failings on Gullfaks