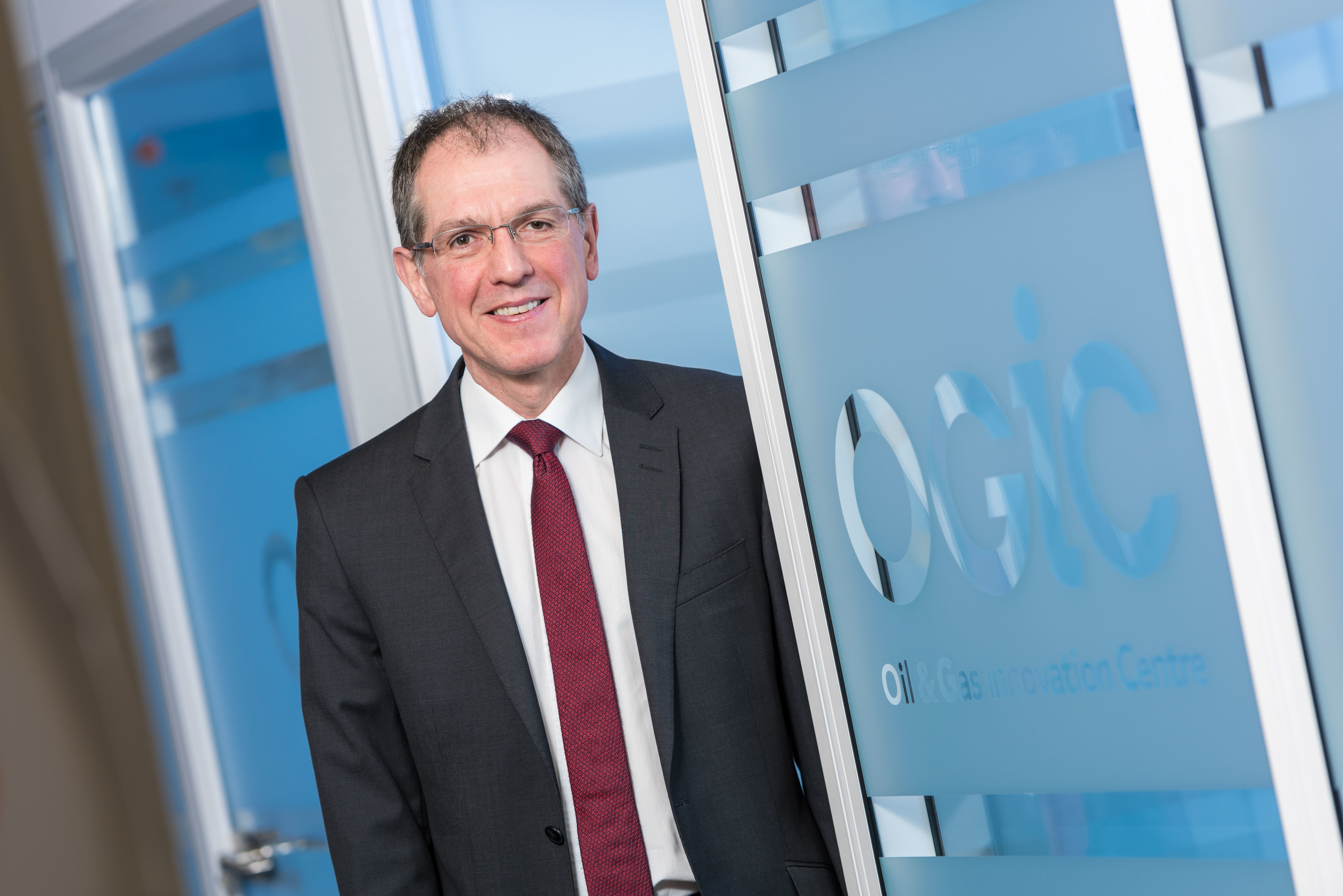 The Oil & Gas Innovation Centre (OGIC) has helped to secure a plasma generator for the University of Aberdeen thanks to a donation from Saudi Aramco, through its Aberdeen Technology Office, which specialises in upstream research and technology.
Aramco offered the testing equipment to interested parties via OGIC and The University of Aberdeen's School of Engineering put in a request for the generator, to assist with a project being funded by the Engineering and Physical Science Research Council (EPRSC).
The plasma generator works by driving the creation of electrical discharges that can lead to the formation of plasma. Within the plasma, gas mixtures can be converted to a variety of other species.
OGIC facilitated the transfer of the equipment which is now set up in the University's catalyst laboratories where it will be modified before being used in non-thermal plasma related catalysis involving the activation of small molecules such as methane, water, carbon monoxide and carbon dioxide. The equipment will be used for both research and teaching purposes.
Ernie Lamza, chief operating officer of OGIC, said: "We are very pleased that we were able to help Aramco find a new home for its plasma generator. It is a fantastic piece of equipment and we are excited to see how it supports the University of Aberdeen in its research and teaching with applications relevant to the oil and gas industry."
Professor Jim Anderson, from the University of Aberdeen's School of Engineering, said: "We are delighted that OGIC have agreed to our request for use of the plasma generator, and we are grateful to OGIC and Aramco for making this valuable technology available to us.
"Not only will the equipment be used as part of our current EPRSC funded project looking at water-gas shift reaction, but we will also look to apply the generator to other industrially important areas of research, including processes related to petrochemical production and upstream oil and gas.
"Students will also benefit from the generator through its use in undergraduate projects, thus ensuring that we fully maximise the potential of this technology in our teaching as well as our research."
The School of Engineering is currently investigating the framework of the EPSRC funded project with a potential application of plasma-catalysis with colleagues from the University of Manchester. Specifically, the industrially important Water-Gas Shift reaction (WGS) widely applied to generate high-purity hydrogen and synthesis gas will be researched. By employing plasma-catalysis, the reaction can be operated at lower temperatures, making it possible to decrease the energy requirements of the reaction and of all associated industrial processes where WGS is used.
In the future the University will potentially use the generator to carry out further research into petrochemical production and upstream oil and gas. This includes the further upgrading of methane, which is contained in large amounts in natural gas. Stranded natural gas reserves represent a large part of available reserves but remain unutilised on account of current technologies not being financially viable. The plasma-catalysis concept could allow the development of highly efficient and modular conversion systems suitable for the exploitation of such reserves.
About Saudi Aramco:
Saudi Aramco is the state-owned oil company of the Kingdom of Saudi Arabia and a fully integrated, global petroleum and chemicals enterprise. Over the past 80 years it has become a world leader in hydrocarbons exploration, production, refining, distribution and marketing.
Headquartered in Dhahran, Saudi Arabia, with offices and operations throughout the Kingdom, it employs more than 65,000 employees worldwide including Europe, where it has offices in London, Paris, Aberdeen, Milan and headquarters in The Hague.
www.saudiaramco.com
Ends
Recommended for you
X

Oil and gas has to follow Tesla's digital lead, says GE