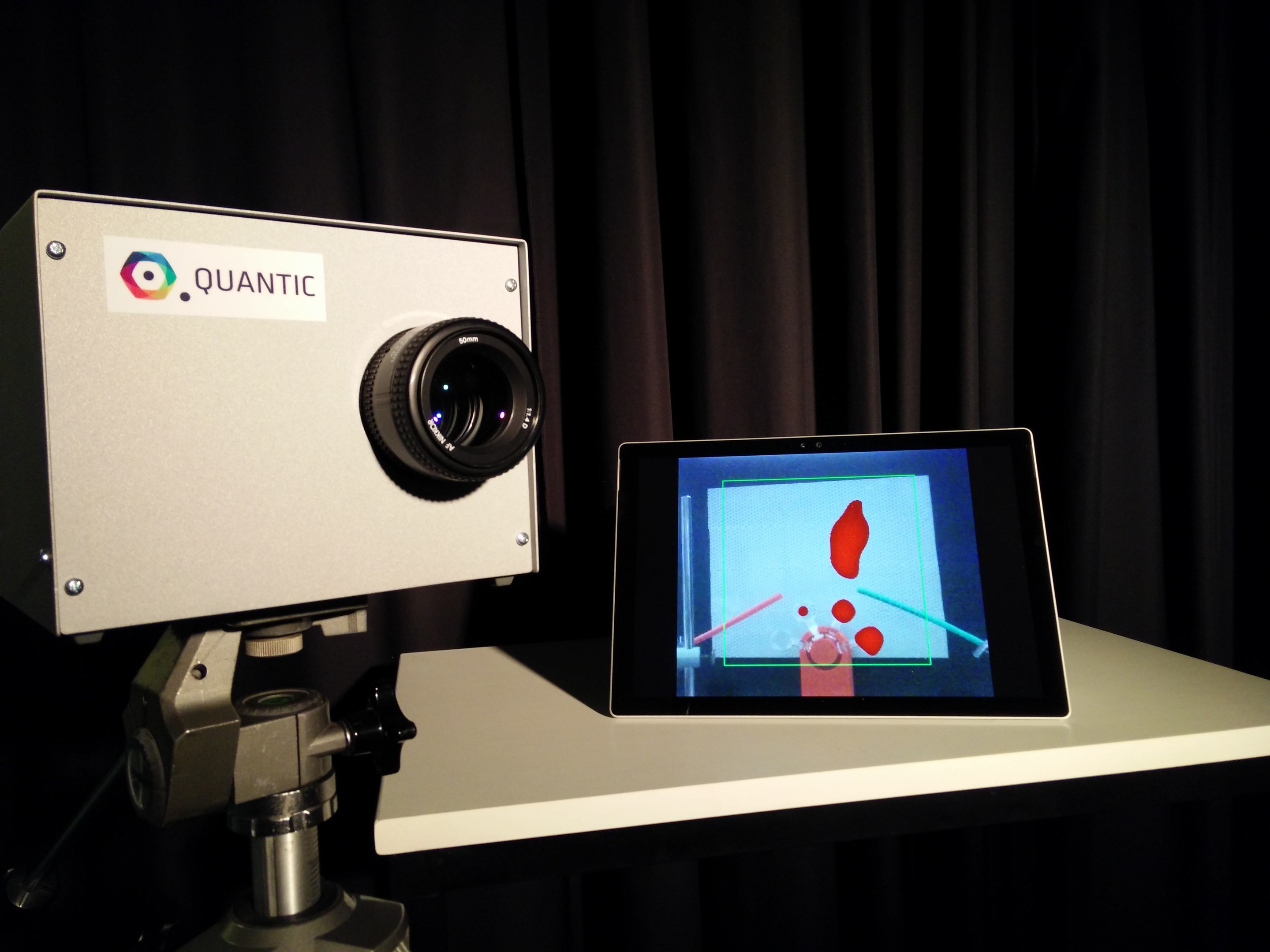 The oil and gas industry is another step closer to an affordable and compact real-time video gas leak detector.
Researchers say the breakthrough could offer the industry a cheaper way to detect and find the source of methane gas in an offshore environment.
As well as improving safety from the threat of leaks, faster more efficient gas detection will help lessen the impact on greenhouse gases on the environment.
The work, published in the journal Optics Express, came on the back of a joint venture between the University of Glasgow's School of Physics and Astronomy and Scottish photonics company M Squared Lasers.
The team of researchers used a technique called 'single-pixel imaging' to create real-time video images of methane gas.
While gas imaging technology has been commercially available for some time, current systems are expensive, bulky and power-hungry.
Single-pixel imaging uses just one light-sensitive pixel to build digital images.
This system replaces the multi-pixel sensor arrays, which can be expensive for infrared imaging.
This new technique allowed the researchers to build a much smaller, cheaper gas detection system.
Dr Graham Gibson, lead author of the paper, said: "Our detector allows us to produce images which refresh 25 times a second, equivalent to the standard frame rate of video, which provides a highly accurate real-time picture of the scene in front of the detector.
"Working with M Squared Lasers, with the support of QuantIC, has been of immense benefit to the project. M Squared's advanced laser systems allowed us to effectively 'tune in' to the wavelength of methane gas, and opens up the possibility of using the system to detect other types of gases in the future."
Recommended for you
X

UK to get first shipment of LNG from Peru