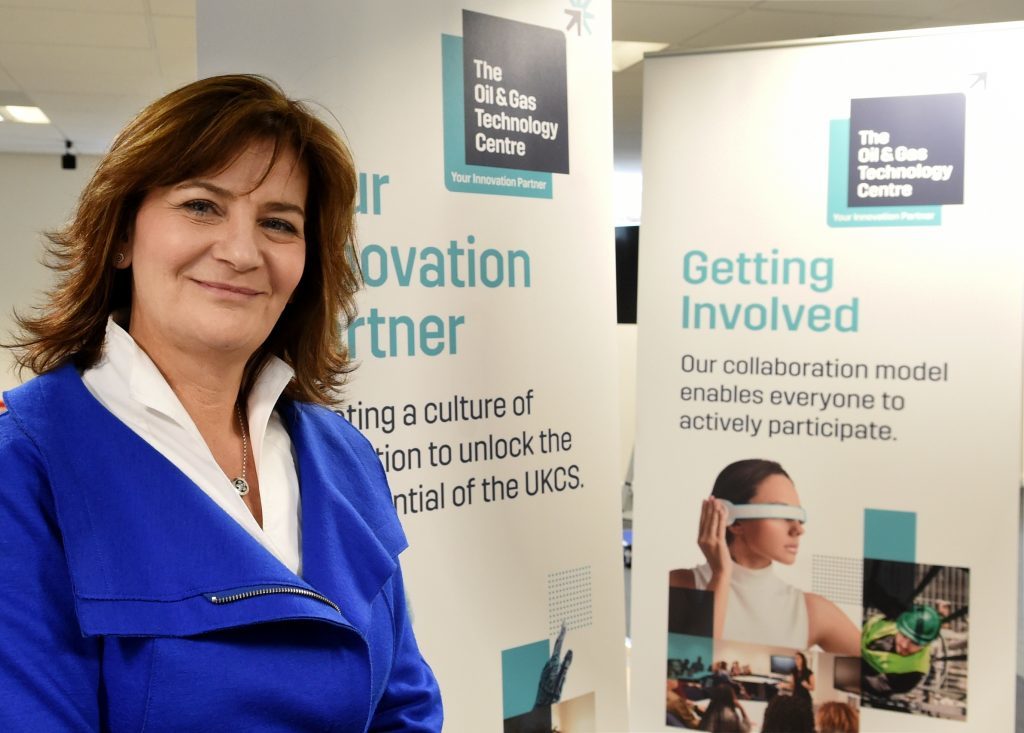 The new Oil and Gas Technology Centre (OGTC) in Aberdeen aims to bridge the gap between a bright idea and a useful piece of equipment.
In a move described by chief executive Colette Cohen as updating an old Nokia for a smartphone, the body will work to ensure Scotland is at the centre of modernising technology to address the North Sea's problems.
The new government-funded organisation wants to take embryonic, early stage or shelved technological solutions and make them a reality.
It will also bring multi-industry expertise together to enable a "step change" in how operators and the supply chain think about their business in the North Sea's mature basin.
Ms Cohen compared the current offshore set up to an old Nokia flip phone that needs to be updated to a smartphone.
She said: "If you look at the car industry, we're not driving the Land Rover or the Ford that we had in the 80s and 90s. But we're still using the offshore platforms we built in the 80s and 90s.
"We need to change that. It's not an old Nokia flip-phone in your pocket, it's a smartphone.
"We're not about solving a problem for one company. We are about solving a problem for the North Sea."
Read: £180 million Oil & Gas Technology Centre opened in Aberdeen
The OGTC's overarching aim is to provide a space where operators and companies can come together to work on technology based solutions that may never have seen the light of day otherwise.
It will target ambitious projects that businesses both large and small may not have had the time, manpower or resources to research and develop themselves.
Early goals include halving the cost of drilling wells, reducing maintenance costs by up to 50%, and unlocking up to three billion barrels of oil currently stranded in small discoveries.
The OGTC has already screened hundreds of opportunities and many projects are under way. These include a field trial in 2017 which could change plugging and abandonment operations, with the potential to save hundreds of millions of pounds.
Those who invest, either by cash or in-kind, can work on a directed project where a handful of companies collaborate and share the intellectual property or as part of a wider general membership.
Once fully up and running the OGTC will feature 'solution centres', centres of excellence, an innovation hub, and a technology accelerator.
Ms Cohen said that the more companies invest with people and data the more they will get out of it.
She said: "Collaboration doesn't tell me what's in it for me. Collaboration is a warm fuzzy feeling.
"I can't take that to the bank.
"However by bringing me your data, expertise, and problems, together we will solve it and develop it."
And the chief executive said that bringing in industry outsiders could help provide the fresh eyes needed to solve some of the North Sea's biggest problems – such as recovering reserves from the 210 small pools dotted around the UK continental shelf.
She said: "We would like to bring in engineers, scientists and architects from different industries so that they can see what our challenges are and offer alternative solutions or ideas.
"We're looking at programmes of how to do rigless plugging and abandoning (P&A), addressing the overall construction of a well, how could you stop any asset being stranded by 2025.
"There's some foundation stuff that we need to work on as an industry together."
Ms Cohen claimed that Scotland could also become a huge exporter of new technology due to the 10 to 20billion barrel of oil equivalent left in the UKCS, decades of decommissioning ahead and the potential for pioneering pool life extension work.
She said: "Our overall goal here is to make the north-east of Scotland a great place where people want to live, work and invest.
"You find technologies that start doing that and then people are going to start coming to you. You are going to be an area known for innovation.
"We will need hydrocarbon resources going forward for quite a number of years. We're going to have to have a more forward way of thinking."
Recommended for you

North Sea union boss predicts 'national strike' across oil and gas industry