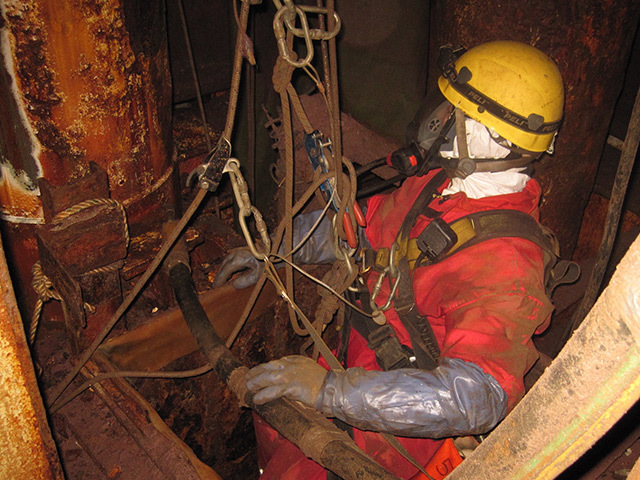 A collapsed company specialising in breathing systems for oil and gas workers has been rescued out of administration.
Sabre Safety, which is headquartered in Fife but has operations in Dyce, was snapped up by Starn Energy Services Group, saving the jobs of Sabre's remaining 15 employees.
The new owners pledged to hire back at least some of the key 20 staff whose jobs were cut when administrators KPMG were appointed last week.
Rick Clark, chief financial officer of Starn, said the Sabre business would be complimentary to its other firm, Dundee-based Safehouse Group which is acquired in 2014. Safehouse specialises in hazardous environment enclosures for the oil and gas industry.
Mr Clark said: "It is a challenging market to say the least.
"Sabre is quite complimentary to the Safehouse offering and vice-versa. We expect to get quite a bit of benefit internally from pull-through on either company as the sector comes back.
"Everyone is seeing signs that 2017 is going to be a little bit better than last year.
"We hope to take advantage of that. The scale this purchase gives us should add to any momentum we develop."
Starn is backed by London-based private equity firm Energy Growth Momentum, which also owns Aberdeen-based Rigmar Group and Simmons Private Equity. Other investors include Allister Langlands, former chief executive of Wood Group and Robin Pinchbeck, a former Petrofac director, who are also both non-executive directors of Starn.
Mr Clark said the company was looking for more acquisitions.
"We have a good board and good governance with depth of experience," he said.
"We will be looking to capitalise that and take advantage of other opportunities in this space later this year.
"The view is now is a good time to try to develop out the project."
Blair Nimmo, joint administrator and head of restructuring for KPMG in the UK, said he had received "strong interest" in the company.
"We are pleased to announce completion of the sale to Starn Energy Services Group which will preserve employment, allow continuity of customer service and provide an excellent opportunity for the purchaser to develop the UK and international services offered by Sabre.
"Notwithstanding difficult times for the oil and gas sector, the outcome achieved here demonstrates that appetite for investment in businesses in this sector continues to exist, under the right circumstances."
The company – established in 2001 by chairman Doug Smith and former directors Jenny and Allan Cameron – had tried but failed to secure either a buyer or fresh investment before its collapse.
In 2015 the company had been growing its international business and employed 160 people.
Recommended for you

The Energy Voice guide to North Sea strike action