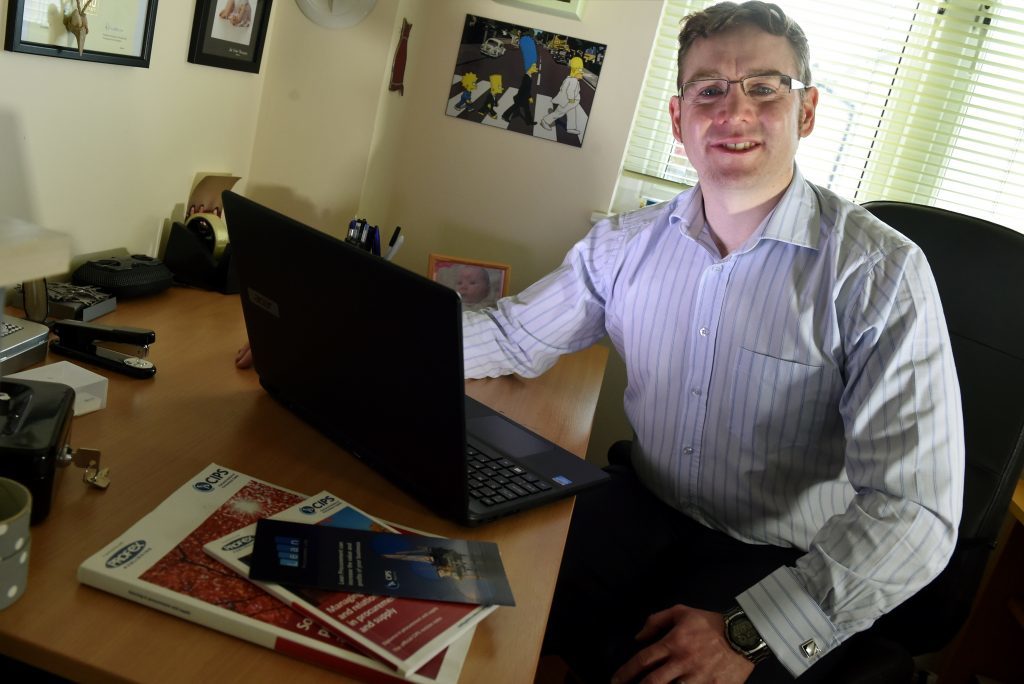 A north-east MSP has raised fears of discrimination against out of work oil and gas workers.
Colin McIntyre was a procurement manager who lost his job in the industry more than a year ago as it buckled under pressure from plunging crude oil prices.
The 42-year-old applied for various different procurement jobs outside of the North Sea industry.
But he was repeatedly rejected, with several prospective employers explicitly stating that they feared he would up and leave if the good days of $100 oil returned.
The married father of one eventually set up his own consultancy firm Lean Procurement late last year in his adopted hometown of Aberdeen.
Here he tell his story:
"I was made redundant on February 1 last year having been in employment for the previous 15 years.
"Naturally you stick with what you know and you apply for jobs on websites and through agencies.
"I spent a few months looking for jobs outside of Aberdeen. I had a discussion with my wife about taking the big decision to leave the family home through the week and only coming home at weekends.
"I went down to Edinburgh and Glasgow, visiting recruiters and it just felt like I was hitting my head off a brick wall.
"Some of them even said to me 'we're not interested as you're from an oil and gas background, you'll go back up to Aberdeen when the oil price returns'.
"A lot of recruiters need to develop more of an understanding the drivers of this downturn. It's permanently changed the landscape of the oil and gas industry.
"I was applying for interim jobs, three, six or 12 months but even then nobody was interested.
"Morale was quite low anyway but when you hit a brickwall like that it's very demoralising."
But after returning to Aberdeen, life has improved for Colin.
He said: "Looking back on it now that kind of discrimination was maybe the best thing for me.
"It made me a lot more determined.
"I decided if they didn't want me then I'd set up on my own."
Recommended for you
X

Opinion: Busting eight decommissioning myths