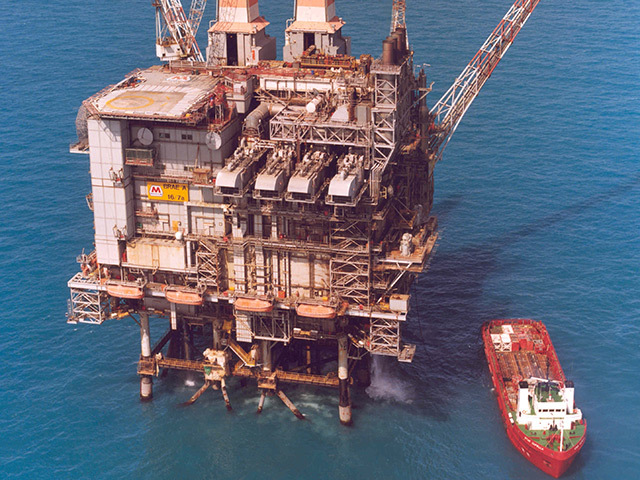 Marathon Oil has been hit with two improvement notices over its Brae Alpha platform.
Inspectors found that the American operator had failed to show that the temporary refuge used for emergencies was maintained in "good repair".
The refuge is the last self-contained area that a crew uses during a rig evacuation and is supposed to have its own air supply to protect personnel from toxins or fires.
Temporary refuges were recommended on all offshore installations following the Cullen Report into the Piper Alpha disaster, which claimed 167 lives.
During a visit in December last year Health and Safety Executive (HSE) inspectors found that airflow tests had not been carried out as was procedure.
The inspector added in his report: "On this basis you have failed to demonstrate that the temporary refuge at the Brae Alpha is maintained in an efficient state, in efficient working order and in good repair.
"You have failed to provide evidence of adequate examination, determination or testing to demonstrate the suitability of the temporary refuge for the purpose for which it used or provided."
During the same inspection HSE found shortcomings in the implementation of "verification audits" from an independent body.
Documents were found to be blank and dates for actions had passed "with no comment".
A risk assessment plan for "most" of the verification actions had also not been carried out.
HSE had previously raised concerns about this on a previous inspection in 2015.
Marathon has been given to the end of May to comply with the improvement notice relating to the temporary refuge.
The operator has until the end of March to get its verification audit paperwork in line.
The Brae Alpha lies 155 miles north east of Aberdeen.
The platform was at the centre of a "major incident" in December 2015.
Read about it here.
Update:
Marathon Oil have responded to the HSe enforcement notices with the following statement.
A spokesman for the US operator said: "Marathon Oil is cooperating fully with the Health and Safety Executive (HSE), and is taking immediate steps to comply with the Improvement Notices issued in December.
"The prescribed remedial actions are already well under way. The safety and welfare of our workforce continues to be our first priority."
Recommended for you
X

Skarfjell partners move closer to final call