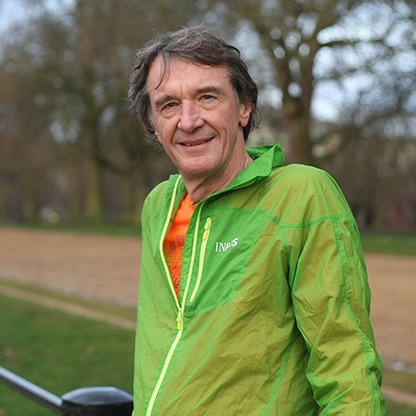 The billionaire behind North Sea oil and gas newcomer Ineos Breagh has reported record profits for his wider business empire.
Jim Ratcliffe said underlying profits of nearly £3.7billion for 2016 showed Switzerland-headquartered chemicals giant Ineos was "doing better than ever".
Last year, Ineos – owner of the huge petrochemicals complex and oil refinery at Grangemouth – reported £1.89billion of earnings before interest, taxes, depreciation and amortisation for 2015.
The latest figure emerged at the same time as Inos revealed details of a recently completed refinancing.
Its revised package includes £1.2billion of new loans and the "repricing" of £2.6billion of existing debt.
The new borrowings are expected to save the group more than £85million a year and include a "step down" facility, where the repayment costs will be reduced if the company achieves certain financial targets.
Mr Ratcliffe, ranked 30th in the last Sunday Times Rich List, with an estimated fortune of £3.2billion, is the group's chairman and majority stakeholder.
"All the businesses are performing well and our successful refinancing shows that the market is clearly recognising this fact, he said yesterday.
He added: "Ineos is a unique business. We only set it up 18 years ago and it has never floated. It's a tribute to everyone involved – owners, management and staff – that it is now doing so well".
Ineos began building its North Sea portfolio in 2015, buying 12 UK North Sea fields from Dea, the German-based oil and gas firm owned by the Russian oligarch-backed LetterOne Group.
The deal, believed to be worth up to £500million, involved stakes in the Breagh and Clipper South gas fields in the southern North Sea.
Ineos went on to acquire a 25% interest in the Clipper South field from Fairfield Energy and secure a £220million reserve-based lending facility to fund its entry into the North Sea.
Assets owned by the fledgling Ineos Breagh offshore exploration and production business generate about a tenth of the UK's domestic gas requirements.
Last year, Ineos, which is also the biggest player in the UK onshore shale gas sector, was reported to have had a £1.4billion takeover bid for the UK arm of ConocoPhillips rebuffed by the US firm.
Meanwhile, former Fairfield Energy chief executive David Peattie is reportedly a frontrunner to run the Nuclear Decommissioning Authority, which managed the Sellafield fuel reprocessing and decommissioning facility in Cumbria.
Mr Peattie headed up BP Russia before his role leading Aberdeenshire-based Fairfield from April 2013 to January 2016.