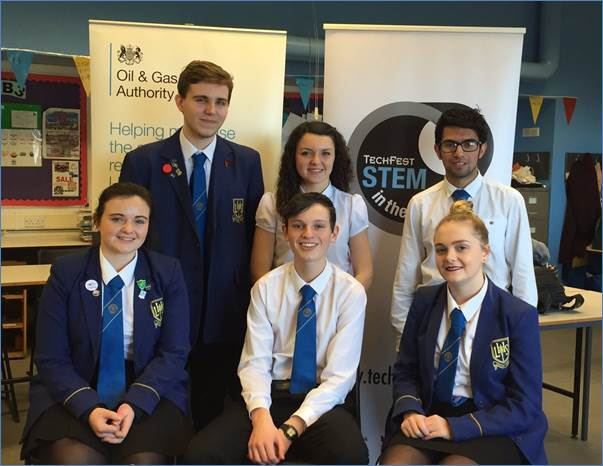 Secondary school pupils are set to deliver a development plan for a fictional oil field.
The pupils from Falkirk and North Lanarkshire are taking part in the first 'STEM in the Pipeline" project to be held in the central belt.
The oil and gas industry supported scheme focuses on promoting science, technology, engineering and mathematics (STEM) activities to young people and the wider community.
It has been running for 10 years in Aberdeen but is now being rolled out further afield with thanks to funding from the industry regulator the Oil and Gas Authority (OGA).
Two teams of senior pupils from Larbert High School and Airdrie Academy have been working with mentor and teacher since October last year to solve an oil field challenge.
The teams have taken part have been challenged to a series of tasks for the fictional STEM oil field.
The tasks covered subsurface work, production profiling, separator design, safety and the calculation of CO2 emissions.
Each team will present a report of their findings to energy industry professionals today at The Royal College of Surgeons in Edinburgh.
Brenda Wyllie, Northern North Sea and West of Shetland Area Manager at the OGA said: We are delighted to bring the Techfest STEM in the Pipeline programme to pupils at Airdrie Academy and Larbert High School.
"The quality of the field development programmes submitted by the local teams and their engagement in the process show great promise.
"Now, more than ever, it is important to promote the fantastic and varied career opportunities, to all of our young people, that the oil and gas industry can provide."
Recommended for you
X

Wood Group targets Permian for growth