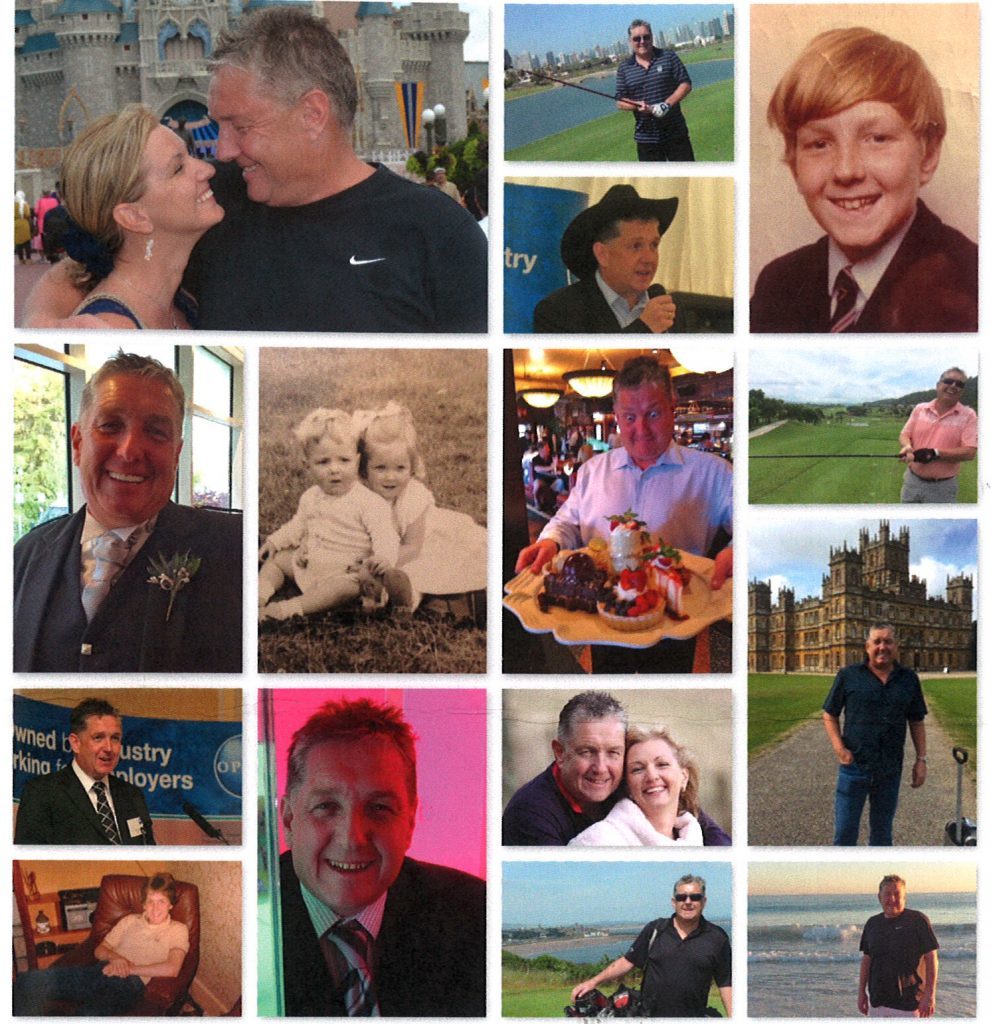 The legacy of oil and gas training doyen David Doig will live on through a charitable fund, his widow has revealed.
As the chief executive of skills body Opito, Mr Doig championed further education, apprenticeship schemes and rolled out a programme to ensure every offshore worker met the 'gold standard' of training.
Mr Doig, 57, who was based in Dubai, suffered a heart attack on December 31 and later died peacefully in hospital in Kirkcaldy, Fife.
Industry leaders came together in Aberdeen yesterday (FRI) for a memorial in the city's St Nicholas Kirk Uniting – a chapel with strong links to the offshore sector.
During the memorial Mr Doig's widow Gillian revealed that she plans to help cement her late husband's legacy by setting up the David Doig Foundation.
Although still in the early stages, it is understood the charity will help youngsters access further education and carry on Mr Doig's work as championing top safety and training in oil and gas.
She told the assembled industry representatives that it had been the couple's ambition to set up a charity when they retired and that she could think of no more fitting tribute to his early death.
A single candle was also illuminated in memory of Mr Doig and all the lives he touched during the service, which was led by Rev Gordon Craig, the chaplain to the UK oil and gas industry.
Among those paying tribute at the event yesterday was Malcolm Webb, the former chief executive of Oil and Gas UK.
He said: "There is no denying that, with David's tragic early death, the industry has lost a significant and potent force for good.
"However, David Doig made a difference. His works were of great substance and import and therefore, his legacy will live on to the continuing benefit of the oil and gas industry and most importantly, the people who work in it.
"I also believe we can say that there are people living today who owe their lives to David, thanks to the tireless work he did through Opito to help develop, improve and deliver industry standards for offshore safety training.
"I am delighted to hear that there is now a thought to create a foundation in David's name, to continue to support the things which he stood for and, in particular, to help young people gain access to learning."
Born and raised in St Andrews, Mr Doig was intensely proud of his Fife roots.
He started his 25 year offshore career in the engineering sector, working on some of the North Sea's biggest projects.
His work brought him back to an onshore role in 1995 before joining Opito in 1999 as head of the audit team.
He was appointed chief executive in 2005.
On learning of his death, colleagues and friend described him as a "wonderful man" and a "much respected industry leader".
A digital book of remembrance is available online at: http://www.opito.com/daviddoig/