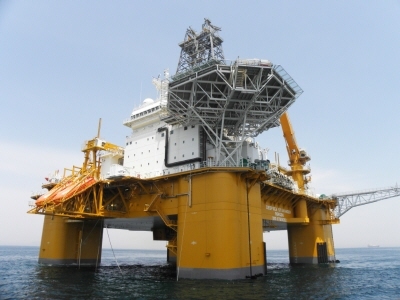 Odfjell Drilling Ltd suffered a net loss of $75million in Q4 after writing down the value of two rigs.
The Norwegian firm said the ultra deep water drilling platforms Deepsea Atlantic and Deepsea Stavanger had seen a total impairment write down of $80million.
The Stavanger mobile drilling rig was idle for "large parts" of 2016 while the Atlantic pulled in lower revenue than in 2015, according to the company's financial statement.
Odfjell's full year results showed an operating revenue of $149million, down $30m on 2015.
Full year pre-tax losses narrowed to $38million from $335m in 2015.
In the full year report, the outlook for the future states: "The drilling and oil service market remains weak, but there are however signs of market stabilization and a modestly increasing number of enquiries.
"Due to the substantial supply of new build rigs in recent years, especially in the ultra-deep water market, the gap between supply and demand is significant.
"The effect of the efficiency programs carried out by the oil companies have led to a substantial cost reduction in field development and production.
"This combined with an increased oil price is expected to lead to an increased activity level in the medium to long term."
Recommended for you
X

Dundee appoints contractor in multi-million revamp targeting North Sea decom