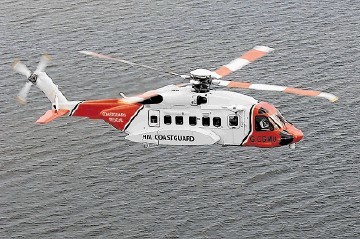 A North Sea worker has been airlifted to hospital after falling ill offshore.
The man was collected by Shetland Coastguard helicopter Rescue 900 from the Brent Bravo platform east of the islands.
The alarm was raised at around 3pm and the helicopter arrived back in Shetland at 5.30pm.
The casualty has since been taken to Lerwick's Gilbert Bain Hospital.
His condition is currently unknown.