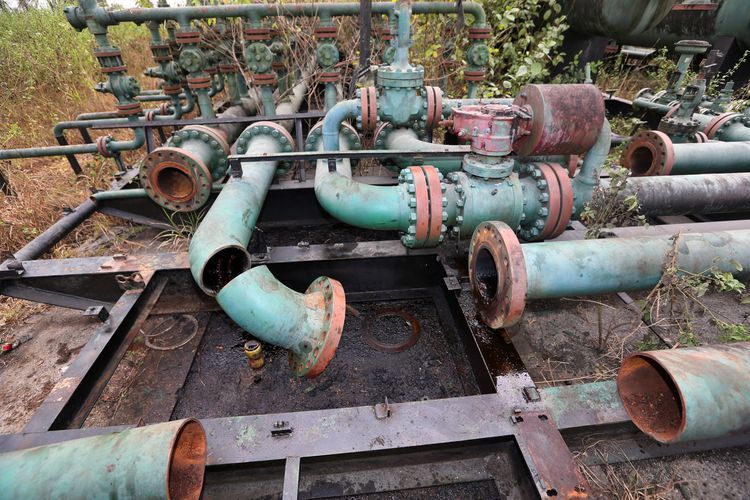 Nigeria's upper house of parliament is to investigate allegations the state oil company illegally inflated funds it collected from an official subsidy scheme.
The allegations centre around a fund of 5.1 trillion naira (13.8 billion pounds) which is reported to have been accumulated between 2006 and 2015.
The decision to launch an investigation followed an emergency motion raised by representative Dino Melaye.
He told the Senate there were possible irregularities in subsidies collected by NNPC from the government between 2006 and 2015 on its 51 percent market share of fuel imports.
He did not name the source of the allegations.
NNPC was previously implicated in allegations of fraud in an investigation in 2012 that discovered a $6.8 billion fuel subsidy scam, one of the biggest corruption scandals in Nigeria's history.
It was not immediately clear whether the new Senate investigation would include the 2012 allegations or look into entirely new ones.
A spokesman for NNPC said the company would study any allegations if it is formally notified.
A spokesman said: "NNPC has not been formally communicated on the issues. If received, the NNPC will study the alleged issues and respond accordingly."
Melaye's motion did not specify how much of the 5.1 trillion naira received by NNPC allegedly came from fraudulent activities. It did not explain how the amount of 5.1 trillion naira was calculated.
The motion also alleged that the NNPC sent excess refined products to storage owned by private individuals, which was then sold off illegally by those owners.
In the 2012 investigation, companies including NNPC were found to have declared the same fuel import cargoes multiple times and claimed subsidies for fuel never delivered or sold to neighbouring states.
Subsidies are a murky issue in Nigeria. The government hasn't allocated any money to them since 2016, but effective support remains in place, including giving petrol importers access to dollars at very favourable rates.
Recommended for you

Fuel prices halve Nigerian oil revenues, piling on debt pressure