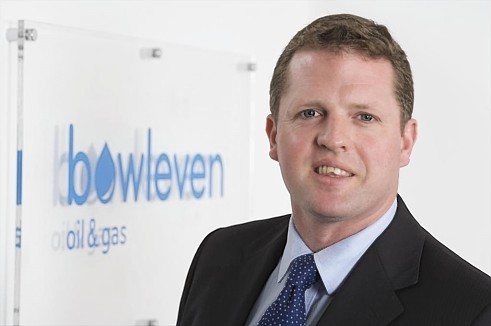 A third corporate governance services firm has backed Bowleven's board members in their quest to keep control of the Scottish oil explorer.
US firm Glass Lewis & Co has advised Bowleven's shareholders to vote against all nine of the proposals being put forward by an activist investor at a general meeting in Edinburgh later this month.
Earlier this week Institutional Shareholder Services (ISS) and Pensions & Investment Research Consultants (Pirc) sided with Bowleven's management on nearly all of the resolutions.
Crown Ocean Capital (COC), a Monaco-based offshore private investment vehicle, is calling for six Bowleven directors to be ousted from the board, including chief executive Kevin Hart, who is from the north-east of Scotland.
COC, which holds just over 16% of Bowleven's shares, is proposing two appointments of its choosing.
The only recommendation from COC to have gained support from any of the advisory firms was the removal of Philip Tracy, who is an independent non-executive director.
Bowleven said Pirc had likely recommended getting rid of Mr Tracy due to questions over his independence, as he previously held the role of operations director on an interim basis.
Edinburgh-based Bowleven said it understood Pirc's viewpoint, but insisted Mr Tracy's contribution to the board had been "constructive and valuable".
COC's intervention has sparked a bitter war-of-words between the two sides.
Bowleven's board has accused COC of trying to turn the business into a holding company with the intention of stripping cash from its balance sheet.
It has also said the activist's plans to appoint its own board members would be "exceptionally poor governance", "delivering stewardship of the company into the hands of unvetted COC appointees".
COC has accused Bowleven's management of frittering away cash on the Bonomo project onshore Cameroon, which it says has failed to show any "convincing economic prospects".
COC wants a new board at London-listed Bowleven to prioritise the development of the Etinde licence offshore Cameroon.
Mr Hart, a former Ellon Academy pupil, previously said he is confident the board can count on the support of Bowleven's major institutional investors.
Recommended for you

Etinde FID delayed once more